SKIN RECOVERY Super Antioxidant Concentrate Serum with Retinol
Regular price

RM180.00

Sale price

RM162.00
Hurry, only 1 item left in stock!
Wrinkles and dry skin, we're through. Wear this silky moisturizing serum morning and evening for younger looking, radiant skin. Taking charge looks great on you. A rich, concentrated antioxidant serum for normal to dry skin with a gentle, but effective, amount of retinol.

Eczema, Redness, Rosacea
Dry/Very Dry Skin
Protects skin from environmental damage
Silky smooth serum texture
Antioxidant complex refines and brightens skin
What makes this product unique?
SKIN RECOVERY Super Antioxidant Concentrate Serum with retinol is salvation for dry, dehydrated skin. It contains a potent blend of antioxidants, cell-communicating ingredients, plant oils and anti-irritants. Each of these works quickly to revitalize lackluster skin so it can look and act healthier and younger.
This elegant formula provides a barrier to help protect skin from everyday environmental damage. Your skin will be looking and feeling more radiant than you ever thought possible!
All Paula's Choice products are 100% fragrance free, clinically proven to be non-irritating, and never tested on animals
What does it do?
SKIN RECOVERY Super Antioxidant Concentrate Serum bathes dry, parched skin in wrinkle-smoothing retinol and hydrating, antioxidant-enriched plant oils. Smooths, softens, and fights the appearance of visible signs of environmental damage and aging as it helps strengthen skin so it's better able to resist environmental attack and future signs of aging.
Who is it for?
SKIN RECOVERY Super Antioxidant Concentrate Serum is ideal for dry to very dry or dehydrated skin experiencing signs of aging and environmental damage.
Clinical Plastic Surgery, July 2016, issue 3, page 597-604
Cosmetics, 2015, issue 3, pages 259-276
International Journal of Cosmetic Science, December 2006, issue 6, pages 447-51
Evidence Based Complementary Alternative Medicine, 2013, volume 2013, article 827248
Current Pharmaceutical Biotechnology, 2014, issue 2, pages 173-81
Archives of Dermatology, August 2000, issue 8, pages 989-94
Molecular Medicine Reports, November 2010, issue 6, pages 895–901
Journal of Drugs in Dermatology, September 2014, issue 9, pages 1021-5
Acta Poloniae Pharmaceutica, January-February 2015, issue 1, pages 3-11
Acta Biochimica Polonica, 2012, volume 59, issue 1, pages 43-7
International Journal of Cosmetic Science, August 2005, issue 4, pages 243-9
Clinical Dermatology, March-April 2009, issue 2, pages 159-65
Pharmacology and Physiology, March-April 2005, issue 2, pages 81-7
Indian Dermatology Online Journal, April-June 2013, issue 2, pages 143-146
Dermatologic Therapy, September-October 2007, issue 5, pages 314-21
Cyclopentasiloxane (hydration), Dimethicone (hydration), C12-15 Alkyl Benzoate (texture-enhancing), Olea Europaea Fruit Oil (olive oil/antioxidant/emollient), Tocopherol (vitamin E/antioxidant), Retinol (skin-restoring), Tetrahexyldecyl Ascorbate (vitamin C/antioxidant), Bisabolol(skin-soothing), Haematococcus Pluvialis Extract (antioxidant), Tocotrienols (antioxidant), Adenosine (skin-restoring), Tetrahydrodiferuloylmethane(antioxidant), Tetrahydrodemethoxydiferuloylmethane (antioxidant), Tetrahydrobisdemethoxydiferuloylmethane (antioxidant), Camellia Oleifera Leaf Extract (green tea extract/antioxidant/skin-soothing), Vitis Vinifera Seed Oil (grape oil/antioxidant/skin-soothing), Chamomilla Recutita Matricaria Flower Extract (skin-soothing), Arctostaphylos Uva Ursi Leaf Extract (bearberry extract/antioxidant), Stearyl Dimethicone (emollient), Glycine Soja(soybean oil/non-fragrant oil/antioxidant), Vitis Vinifera Seed Extract (grape extract/antioxidant/skin-soothing), Oenothera Biennis Oil (evening primrose oil/non-fragrant oil/ antioxidant), Vaccinium Macrocarpon Seed Oil (cranberry seed oil/antioxidant), Rubus Idaeus Seed Oil (raspberry oil/non-fragrant oil/antioxidant), Vaccinium Myrtillus Seed Oil (bilberry oil/antioxidant), Elaeis Guineenis Oil (palm oil/non-fragrant oil/antioxidant), SD Alcohol 40 (preservative).
Apply after cleansing, toning and exfoliating. Smooth a few drops onto face, neck and eye area before moisturizing. For daytime, follow with a broad-spectrum sunscreen rated SPF 25 or greater. May be alternated with a Paula's Choice serum that does not contain retinol.
Share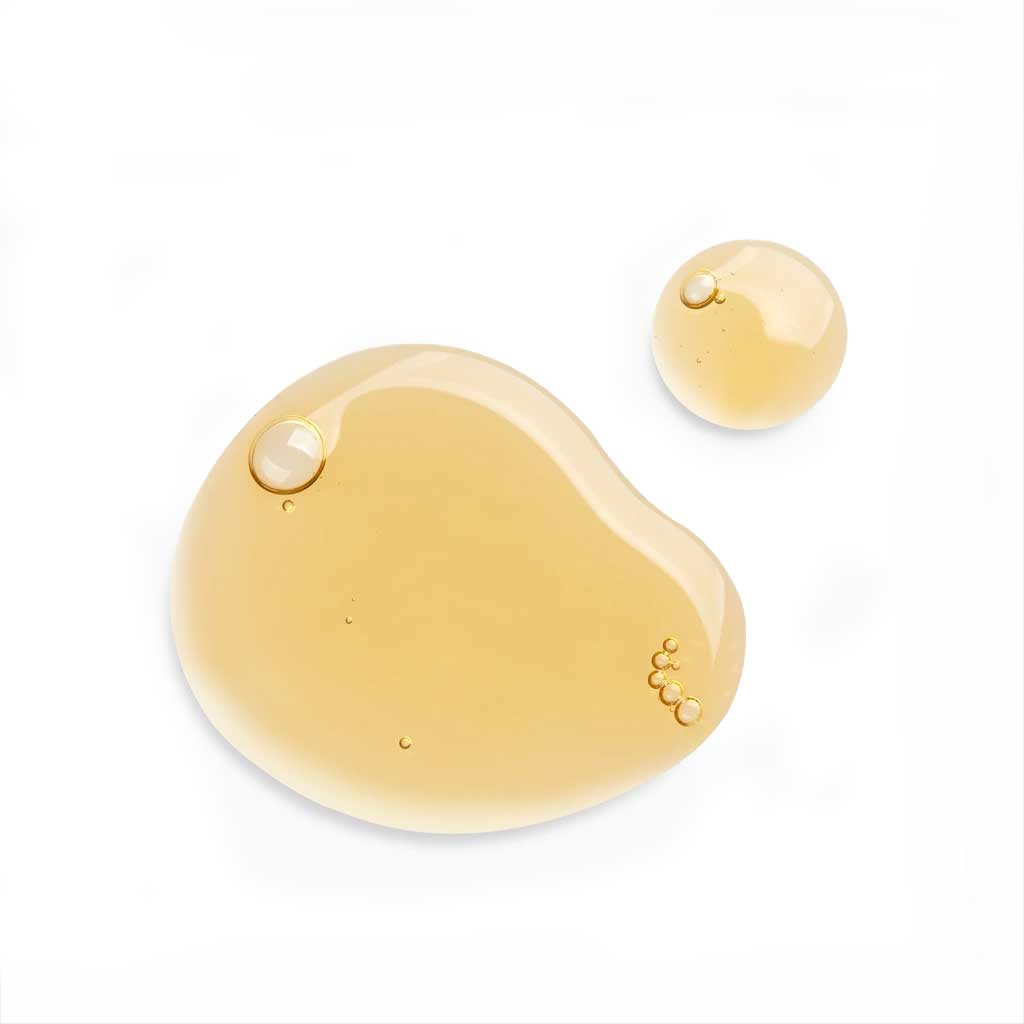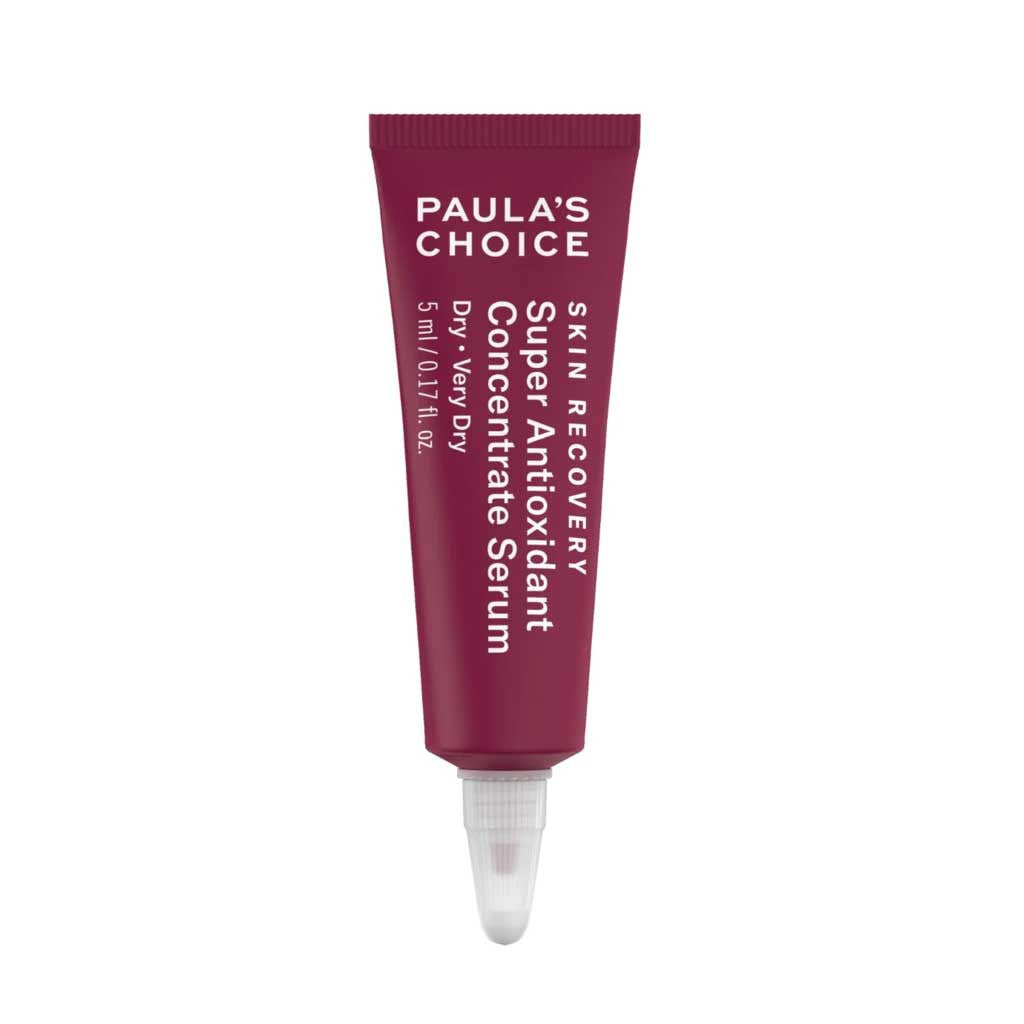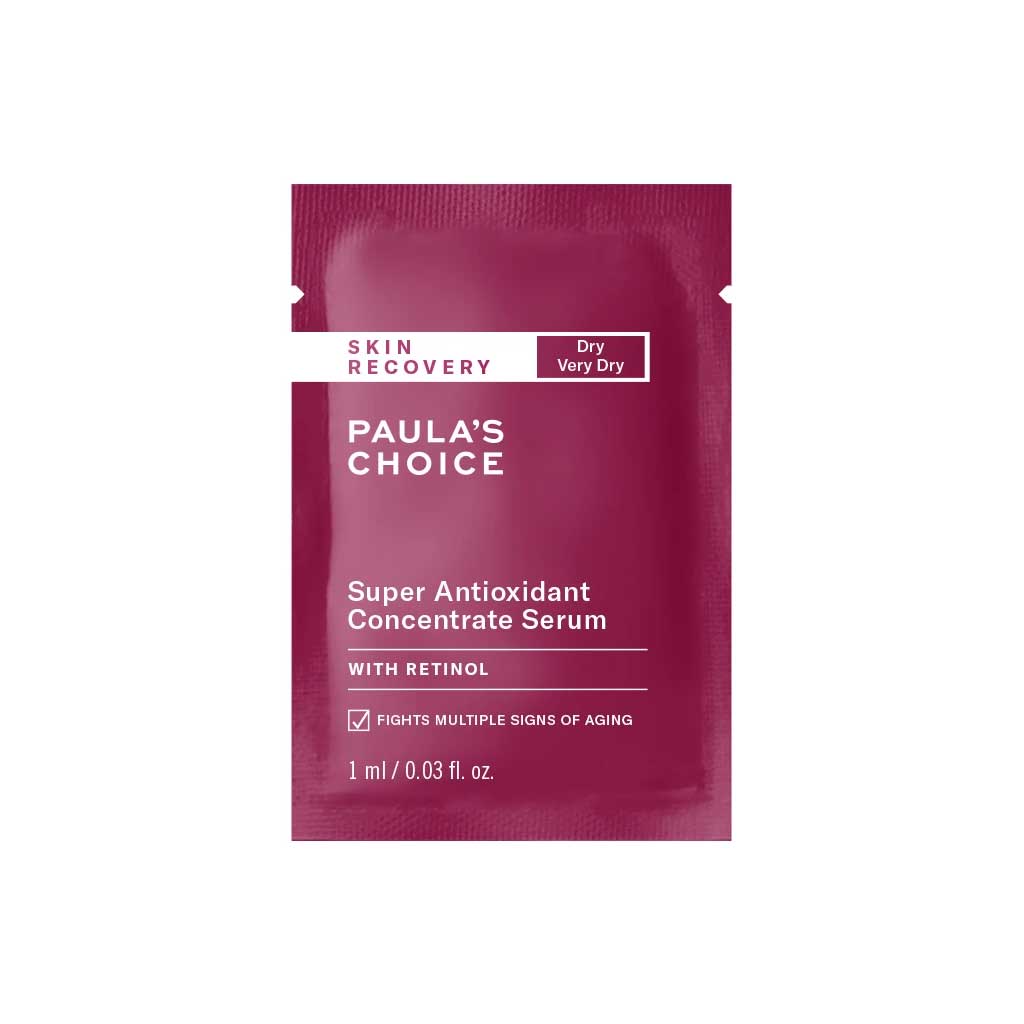 "Protect Your Skin And It Will Protect You Back"
Know Our Purposes
Science Driven

Research papers empower our cosmetic science knowledge. To find you the best products, we value facts over myths. We don't trust how beautiful an advertisement looks. We go directly to read the ingredient list.

Powerful lngredients

We partner with honest and transparent brands. Every product we carry for you contains effective ingredients in optimal concentrations the skin needs, nothing it doesn't.

Fragrance Free

With over 300 products here, not even 1 contains fragrance. We approve a product because it contains good ingredients. and bypass a product because it contains irritating agents.