Happier Barrier
Regular price

Sale price

RM65.00
Covering you a blossoming second skin, this lightweight yet nourishing moisturizer spreads like soft cloud to rebuild healthy skin barrier and silky soft skin.
Healthful, fast-absorbing lotion
3% L22® + Ceramide 2/NG restore lipid profile of a youthful skin
Green Tea polyphenols calm inflammatory damage
7% top-quality Squalane locks in long-lasting moisture
Creates moisturized skin that mimics skin barrier of young, healthy skin
What makes this product unique?
Unhealthy, damaged skin barrier links closely with persistent dryness, roughness and dullness, because of an imbalanced, imperfect lipid composition (think: mortal) among the skin cells (think: brick).
Geek & Gorgeous Happier Barrier replenishes high-quality mortal of lipids to the brick of skin cells. This rescuer features 3% L22® - an innovative blend of naturally-sourced, non-comedogenic lipids to properly balance wax esters, squalene, triglycerides, sterols and sterol esters – all of which are very essential for the best health of your skin barrier.
Not disremembering this also functions as a pro-moisturizer, on top of the superior barrier-rebuilding benefits, Happier Barrier quenches dehydration and mitigate cellular stress due to daily exposure to UV and pollution. Applying Happier Barrier means applying a buffet of nutrients – Ceramide 2, Squalane. Green Tea Extract, Bisabolol, Allantoin etc. for the most vibrant, healthy version of your skin's most outermost layer.
All Geek & Gorgeous products are fragrance free, alcohol free and never tested on animals.
What does it do?
Geek & Gorgeous Happier Barrier delivers a diversity of lipid types in a smart ratio that imitates the profile of a youthful skin – your skin gets the same nourishing elements found in younger-looking skin, at the right amount. A thin layer of this master of barrier saviour strengthens skin's resilience, bolstering moisture wall that defends against dryness and aggressors, for overall water-oil balanced, more moisturized and healthier-looking appearance.
Who is this product for?
A restorative moisturizer for all skin types, especially for those with a wish for healthy skin barrier.
Aqua (Water), Squalane, Glycerin, Dicaprylyl Carbonate, Jojoba Oil/Macadamia Seed Oil Esters, Polyglyceryl-3 Methylglucose Distearate, Butylene Glycol, Cetearyl Alcohol, Hydroxyethyl Acrylate/Sodium Acryloyldimethyl Taurate Copolymer, Simmondsia Chinensis (Jojoba) Seed Oil, Saccharide Isomerate, Camellia Sinensis Leaf Extract, Bisabolol, Allantoin, Ceramide NG, Squalene, Phytosteryl Macadamiate, Phytosterols, Tocopherol, Tocopheryl Acetate, Citric Acid,  Sodium Citrate, Ethylhexylglycerin, Phenoxyethanol
Smooth a thin layer of Happier Barrier to the face and neck after serums. Can be used either in the AM (before sunscreen) and/or PM (the last step).
Kim, Se-Kwon, and Fatih Karadeniz. "Biological importance and applications of squalene and squalane." Advances in food and nutrition research. Vol. 65. Academic Press, 2012. 223-233.
Addy, J. E. F. F., Tiffany Oliphant, and Robert Harper. "A botanically derived skin surface lipid mimetic based on the composition of healthy 22-year-old females." J Cosmet Sci 68.1 (2017): 59-67.
Meckfessel, Matthew H., and Staci Brandt. "The structure, function, and importance of ceramides in skin and their use as therapeutic agents in skin-care products." Journal of the American Academy of Dermatology 71.1 (2014): 177-184.
Journal Der Deutschen Dermatologischen Gesellschaft, Volume 13 (8)– Aug 1, 2015, Green tea in dermatology – myths and facts
Dermatologic Therapy, Volume 26 (3) – May 1, 2013, The use of green tea extract in cosmetic formulations: not only an antioxidant active ingredient
Skin Research and Technology, , Volume 15 (3) – Aug 1, 2009, Protective effects of green tea extracts on photoaging and photoimmunosuppression
Oxidative Medicine and Cellular Longevity, Volume 2012 (2012) – Jun 26, 2012 Protective Mechanisms of Green Tea Polyphenols in Skin
Share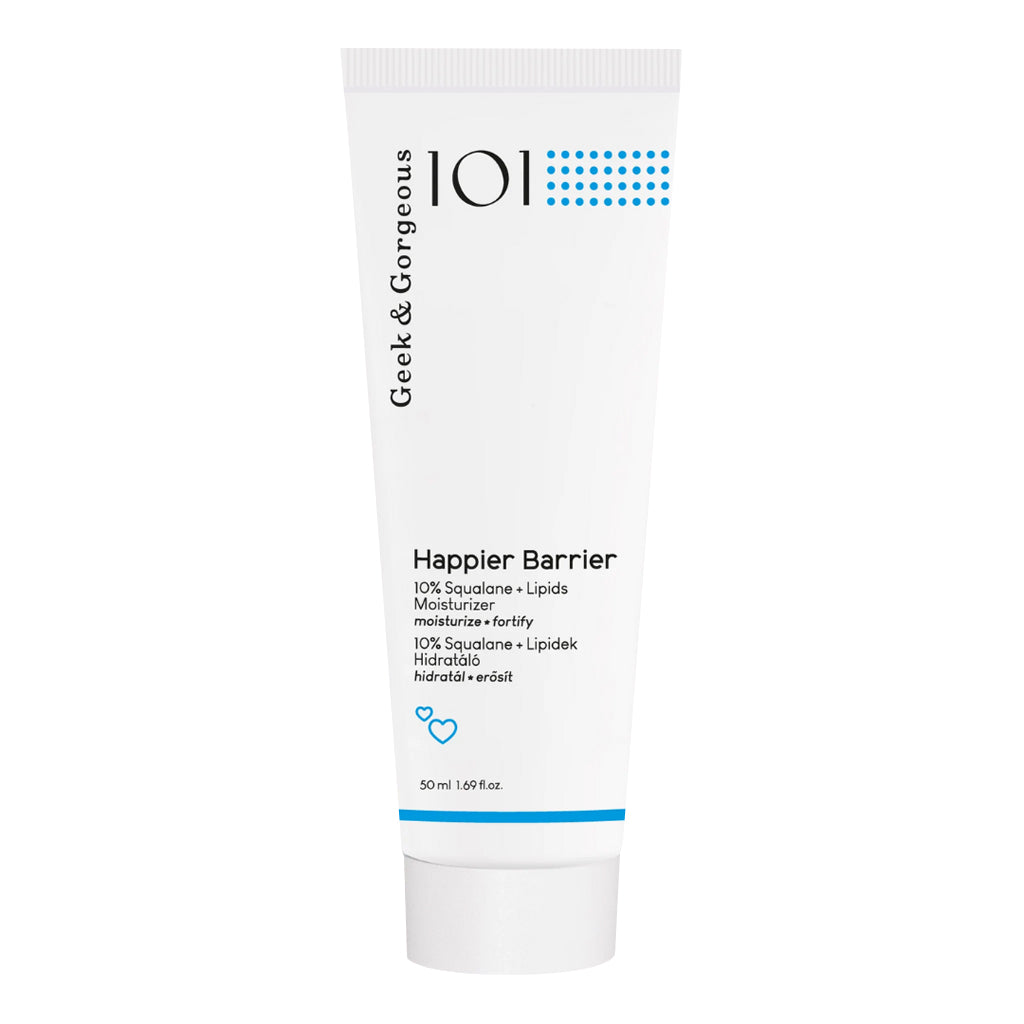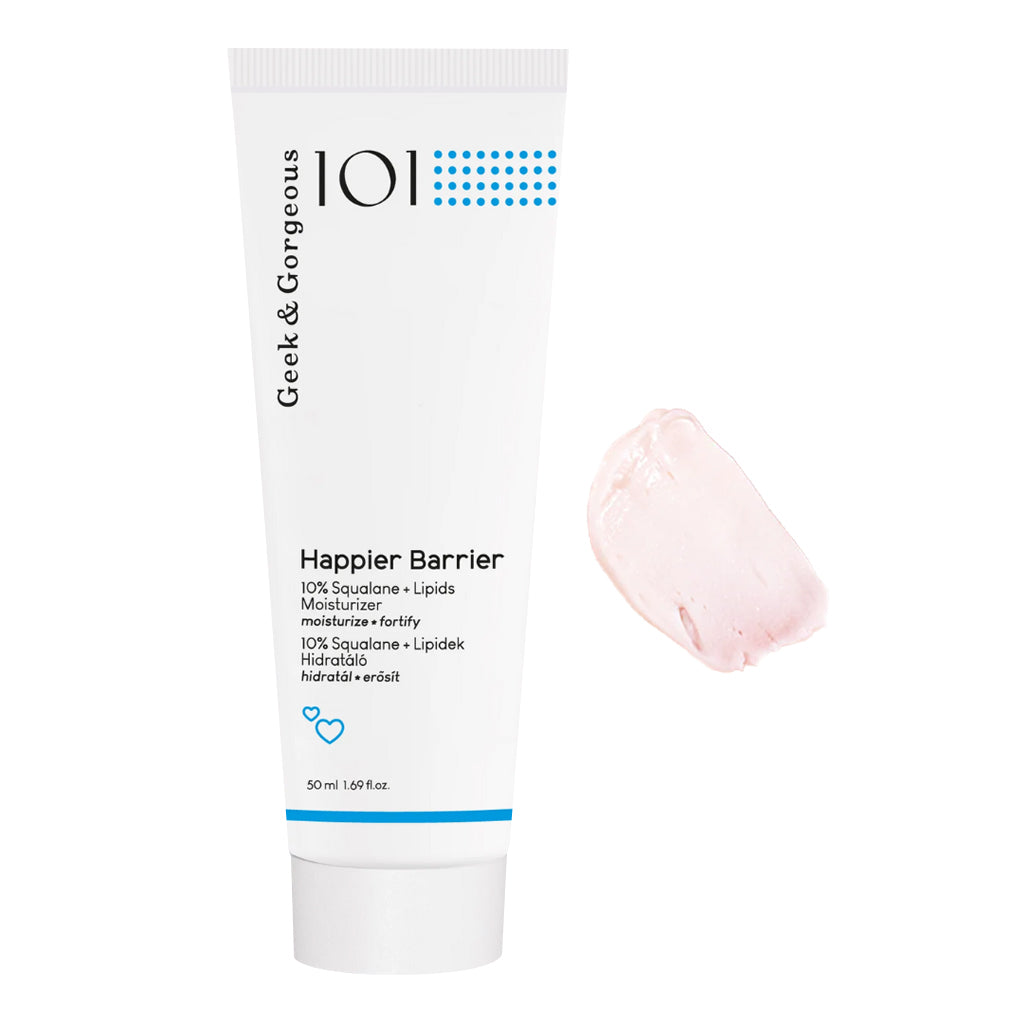 "Protect Your Skin And It Will Protect You Back"
Know Our Purposes
Science Driven

Research papers empower our cosmetic science knowledge. To find you the best products, we value facts over myths. We don't trust how beautiful an advertisement looks. We go directly to read the ingredient list.

Powerful lngredients

We partner with honest and transparent brands. Every product we carry for you contains effective ingredients in optimal concentrations the skin needs, nothing it doesn't.

Fragrance Free

With over 300 products here, not even 1 contains fragrance. We approve a product because it contains good ingredients. and bypass a product because it contains irritating agents.