B-Bomb 10% Niacinamide + Zinc Serum
Regular price

Sale price

RM55.00
Not just another 10% Niacinamide + Zinc solution, but with the unique inclusion of Sarcosine to the greatest extent exterminate enlarged pores, blemishes, oiliness and yellowing of skin.
Unbelievably weightless, never-sticky consistency
10% Niacinamide perfects visible pores & uneven texture
1% Zinc PCA normalizes excessive oiliness
Sarcosine enhances Niacinamide absorption
Improves skin barrier resilience
Builds refined, polished and blemish-free complexion
What makes this product unique?
Niacinamide needs no introduction. A multifunctional, bioavailable amide form of vitamin B3, studies proof that Niacinamide transforms the look of uneven hyperpigmentation by inhibiting the transfer of melanosomes to the skin surface, stretched pores, orange-peel texture, breakouts and rough bumps.
But not all Niacinamide serums are created equal. Topical absorption of Niacinamide plays an important role in determining if your skin could experience the many benefits of Niacinamide mentioned above. 
Realizing that not all Niacinamide serums work the same, Geek & Gorgeous formulated B-Bomb, a seriously clever concoction of 10% Niacinamide with Zinc PCA and most interestingly, Sarcosine. Sarcosine dramatically enhances the penetration of other ingredients. Research also shows that Sarcosine carries oil-controlling ability and diminishes UV damage, so this amino acid derivative has been widely included in many sunscreen formulations.
Teaming up with penetration enhancing glycols, Sarcosine ensures maximum absorption of Niacinamide and Zinc PCA. The real results of smoothing a few powerful drops of Niacinamide serum on skin speak for themselves with Geek & Gorgeous B-Bomb.
All Geek & Gorgeous products are fragrance free, alcohol free and never tested on animals.
What does it do?
Uniquely formulated with absorption-helper, Sarcosine, Geek & Gorgeous B-Bomb delivers paramount Niacinamide that gets to the root cause of imperfections, effectively eradicating concerns with pore size, blemishes, excessive oiliness, roughness, uneven skin tone and hyperpigmentation, for overall healthier, radiant and more resilient skin.
Who is this product for?
Formulated for all skin types, including Niacinamide beginners, or those not fond of other 10% Niacinamide serums in the market.
Aqua (water), Niacinamide, Butylene Glycol, Glycereth-26, Zinc PCA, Sarcosine, Propanediol, Pentylene Glycol, Xanthan Gum, Ethylhexylglycerin, Phenoxyethanol
Smooth a few drops of B-Bomb to the face after cleansing, before using oil-based emulsions and/or creams. Can be used either in the AM and/or PM.
Walocko, Frances M., et al. "The role of nicotinamide in acne treatment." Dermatologic Therapy (2017)
Journal of Cosmetic Dermatology, Volume 13 (4) – Dec 1, 2014, A review of nicotinamide: treatment of skin diseases and potential side effects
Skin Pharmacol Physiol 2014;27:311-315, Niacinamide – Mechanisms of Action and Its Topical Use in Dermatology
Shalita, Alan R., et al. "Topical nicotinamide compared with clindamycin gel in the treatment of inelammatory acne vulgaris." International journal of dermatology 34.6 (1995): 434-437.
Navarrete-Solís, Josefina, et al. "A double-blind, randomized clinical trial of niacinamide 4% versus hydroquinone 4% in the treatment of melasma." Dermatology research and practice 2011 (2011).
Tanno, O., et al. "Nicotinamide increases biosynthesis of ceramides as well as other stratum corneum lipids to improve the epidermal permeability barrier." British Journal of Dermatology 143.3 (2000): 524-531.
Share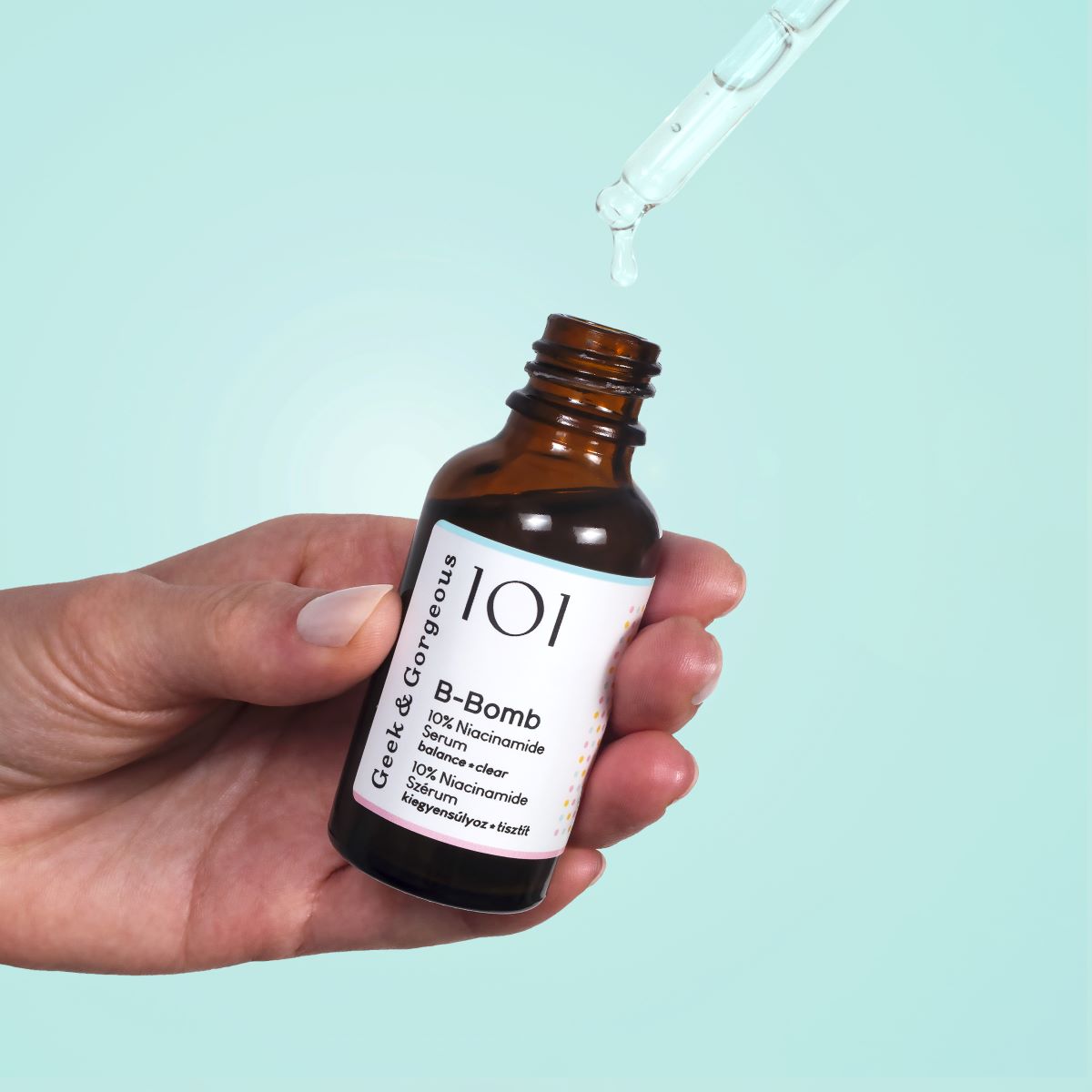 "Protect Your Skin And It Will Protect You Back"
Know Our Purposes
Science Driven

Research papers empower our cosmetic science knowledge. To find you the best products, we value facts over myths. We don't trust how beautiful an advertisement looks. We go directly to read the ingredient list.

Powerful lngredients

We partner with honest and transparent brands. Every product we carry for you contains effective ingredients in optimal concentrations the skin needs, nothing it doesn't.

Fragrance Free

With over 300 products here, not even 1 contains fragrance. We approve a product because it contains good ingredients. and bypass a product because it contains irritating agents.