A-Game 5 0.05% Retinal Serum
Regular price

Sale price

RM83.00
Note: RetinAl, not RetinOl. A moderate-strength, faster-acting than retinol, youth-preserving serum that diminishes and prevents signs of aging without potential irritation.
Light lotion, non-greasy texture
0.05% Retinal improves a variety of aging skin concerns
Airless pump design for maximum anti-aging potency
Polishes fine lines, roughness & dullness
Builds smooth, firmer-feeling and youthful-looking complexion
What makes this product unique?
The skin hardly utilizes Retinol directly. The Vitamin A (Retinoid) Pathway ends with the creation of retinoid acid that is recognized by the skin's retinoid receptors to jumpstart a range of youth-regenerating mechanisms (keratinocytes' proliferation, collagen synthesis, strengthening of extracellular matrix etc.).
Retinyl Esters --> RetinOl --> RetinAl (or Retinaldehyde) --> Retinoic Acid (the active form understood and accepted by the skin receptors).
In short, the anti-aging power of RetinOl begins only after it is converted to RetinAl via retinol dehydrogenase (RDH), and lastly from RetinAl to Retinoic Acid via retinol dehydrogenase (RDH).
Now skip one step. Geek & Gorgeous A-Game 5 intelligently uses retinal, offering an express pass to take full advantage of the supremacy of retinoid on slowing the aging process very gently.
All Geek & Gorgeous products are fragrance free, alcohol free and never tested on animals.
What does it do?
With an unconventional blend of 0.05% Retinal, Geek & Gorgeous A-Game 5 amplifies your anti-aging regime while fast-tracking your path to a youthful complexion. Bypassing a step in the conversion process, the beginners-friendly, moderate-strength Geek & Gorgeous A-Game 5 speeds up the line-smoothing, brightening, firming and evening of skin tone processes, restoring a polished, healthily-glowing and younger-looking appearance gradually.
Who is this product for?
Ideal for those with aging concerns in need of an anti-aging serum that retains youthful-looking complexion
Aqua (Water), Caprylic/Capric Triglyceride, Oleyl Erucate, Glycerin, Triheptanoin, Cetearyl Olivate, Sorbitan Olivate, Cyclodextrin, Hydroxyethyl Acrylate/Sodium Acryloyldimethyl Taurate Copolymer, Biosaccharide Gum-1, Allantoin, Retinal, Rubus Chamaemorus (Cloudberry) Seed Oil, Panthenol, Citric Acid, Tocopheryl Acetate, Disodium Edta, Pentylene Glycol, Lonicera Japonica (Honeysuckle) Flower Extract, Lonicera Caprifolium (Honeysuckle) Flower Extract, Ethylhexylglycerin, Phenoxyethanol
Smooth 1-2 pumps of of A-Game to the face and neck after cleansing and applying water-based products, before a moisturizer.
Geek & Gorgeous recommends experimenting with A-Game every other day to see if skin is well-tolerated, and slowly move up to once a day in 2 weeks.
Creidi, P., and Ph Humbert. "Clinical use of topical retinaldehyde on photoaged skin." Dermatology 199.Suppl. 1 (1999): 49-52.
Siegenthaler, G., J. H. Saurat, and M. Ponec. "Retinol and retinal metabolism." Biochemical Journal 268.2 (1990): 371-378.
Fluhr, J. W., et al. "Tolerance profile of retinol, retinaldehyde and retinoic acid under maximized and long-term clinical conditions." Dermatology 199.Suppl. 1 (1999): 57-60.
Creidi, Pierre, et al. "Profilometric evaluation of photodamage after topical retinaldehyde and retinoic acid treatment." Journal of the American Academy of Dermatology 39.6 (1998): 960-965.
Mukherjee, Siddharth, et al. "Retinoids in the treatment of skin aging: an overview of clinical efficacy and safety." Clinical interventions in aging 1.4 (2006): 327.
Dréno, B., et al. "Topical retinaldehyde with glycolic acid: study of tolerance and acceptability in association with anti-acne treatments in 1,709 patients." Dermatology 210.Suppl. 1 (2005): 22-29.
Pechere, M., et al. "The antibacterial activity of topical retinoids: the case of retinaldehyde." Dermatology 205.2 (2002): 153-158.
Share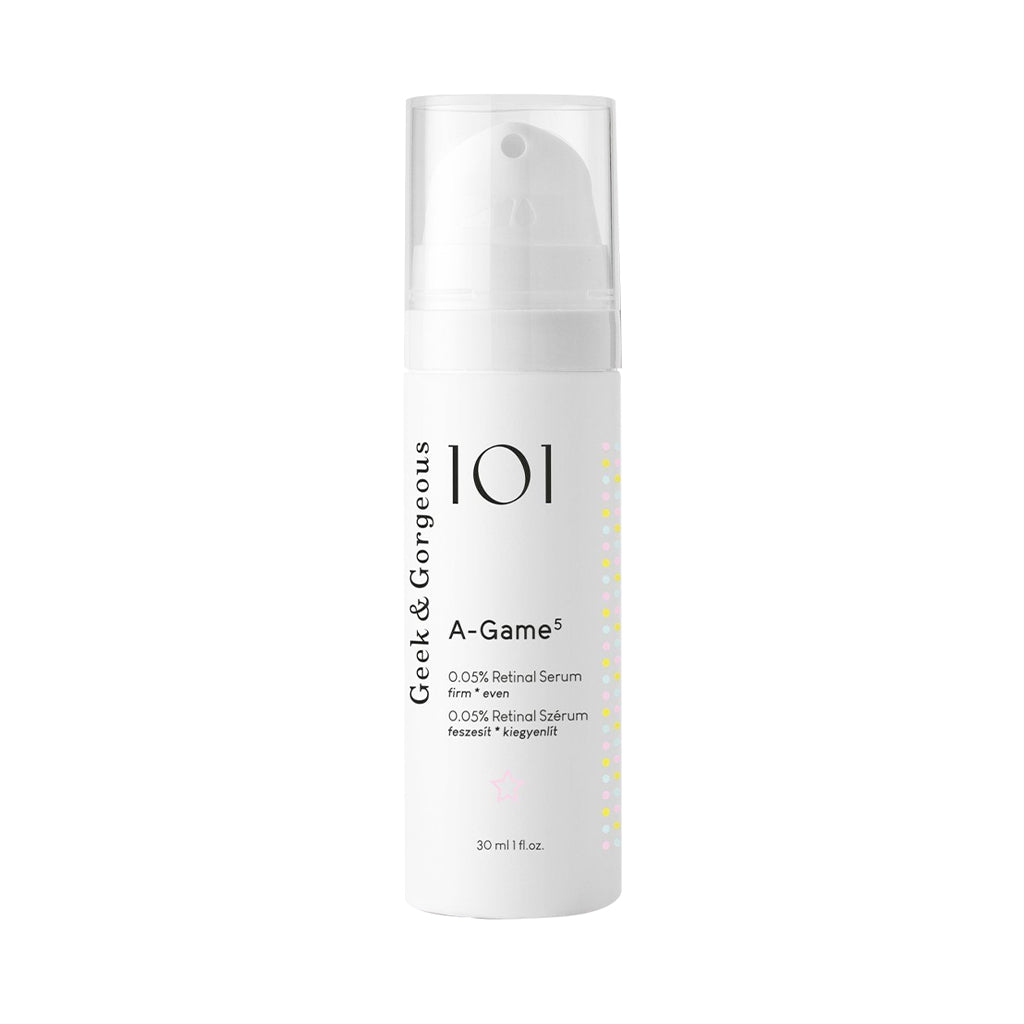 "Protect Your Skin And It Will Protect You Back"
Know Our Purposes
Science Driven

Research papers empower our cosmetic science knowledge. To find you the best products, we value facts over myths. We don't trust how beautiful an advertisement looks. We go directly to read the ingredient list.

Powerful lngredients

We partner with honest and transparent brands. Every product we carry for you contains effective ingredients in optimal concentrations the skin needs, nothing it doesn't.

Fragrance Free

With over 300 products here, not even 1 contains fragrance. We approve a product because it contains good ingredients. and bypass a product because it contains irritating agents.