Niacinamide Serum
Regular price

Sale price

RM85.00
Watch as your pores quickly shrink smaller and skin swiftly turns more refined and glowing with this multi-faceted A list's formulation.
Featherweight fluid consistency
Visibly minimizes pore size
Regulates sebum secretion
Improves hyperpigmentation & spots
Prevents acne breakouts
Builds radiant, vibrant and porcelain-like skin
What makes this product unique?
A dream come true for those struggling with enlarged pores, acne, dryness, pigmentation, impaired and aging, niacinamide (also known as vitamin B3) has an excellent research profile in resolving multiple skin concerns at once, thanks to its fundamental role as a precursor of reduced nicotinamide coenzymes such as NADH and NADPH. It is one of the most-loved ingredients in the beauty world as the hard-working multi-tasker resolves many skin concerns at once, quickly. Best of all, niacinamide is uniquely compatible with other actives in your skin care routine.
To not overwork skin, Garden of Wisdom Niacinamide Serum hits the sweet spot of including an ideal 5% concentration of niacinamide in this serum, the strength at which research have shown to be incredible in lightening hyperpigmentation, regulating sebum, reducing acne, restoring photoaged skin and improving barrier-strengthening ceramide synthesis.
All Garden of Wisdom products are fragrance free, alcohol free and never tested on animals. Suitable for vegetarians, the environmental-friendly bottles are 100% recyclable.
What does it do?
Garden of Wisdom Niacinamide Serum owes its efficacy to outstanding actives: vitamin B3 reduces pore size, maintains skin moisture levels, prevents breakouts and restores a youthful, even radiance to skin, while vitamin B5 replenishes dryness and strengthens skin barrier, and plant-derived antioxidants fight multiple signs of aging. Consistent use of this multitasking formula erases many skin concerns at once, creating perfect, youthful skin with a soft glow.
Who is this product for?
Ideal for all skin types, especially anyone with enlarged pores, breakouts, blackheads and uneven skin tone.
Spring Water, Avocado BioFermentation, Pantothenic Acid (B-5), Sunflower Seed Extract, Niacinamide (B-3) 5%, Aspen Bark Extract, Xanthan Gum, Cosmocil CQ (Polyaminopropyl Biguanide).
Apply Garden of Wisdom Niacinamide Serum onto cleansed face and neck skin both in the morning and evening. This pro formula layers beautifully with other serums.
Share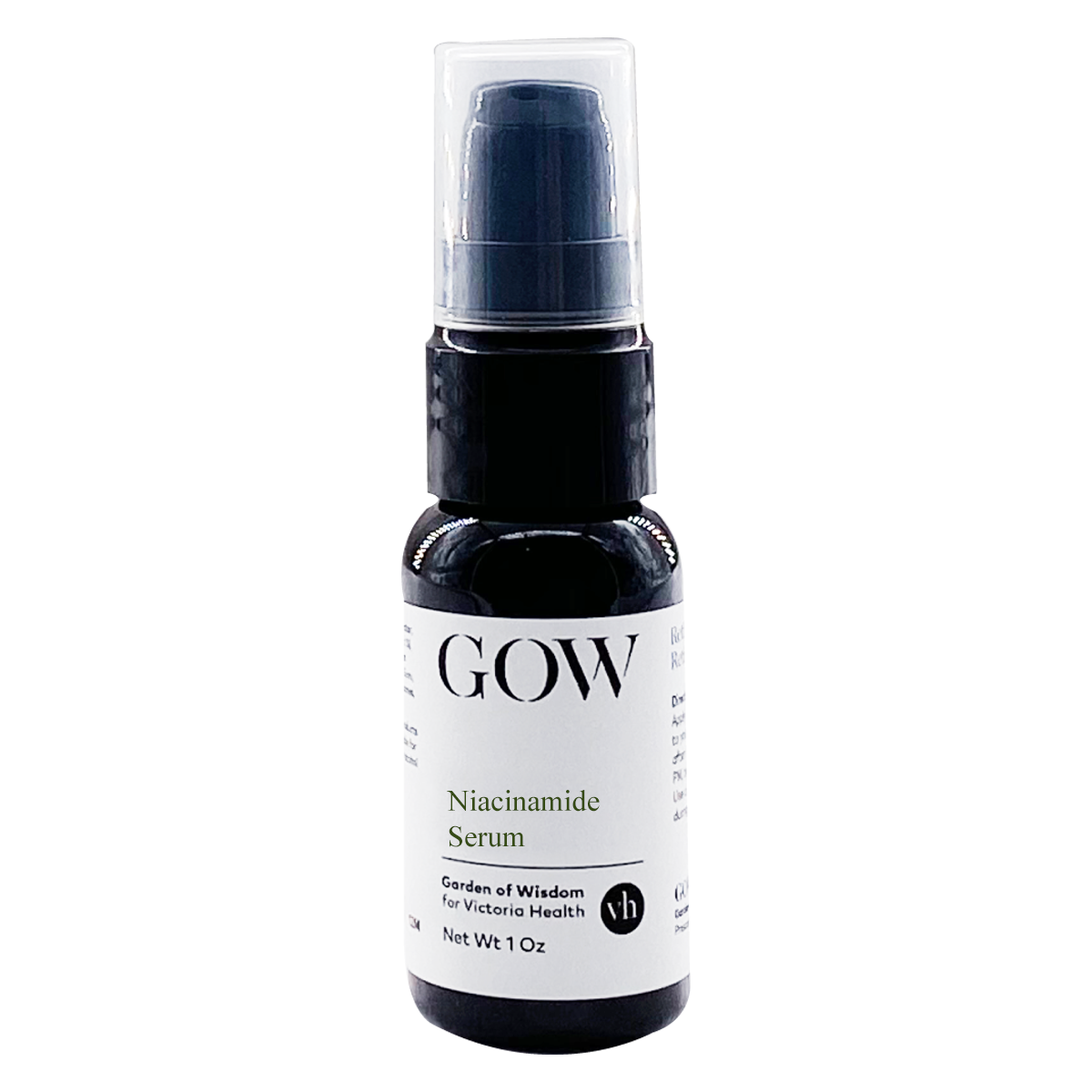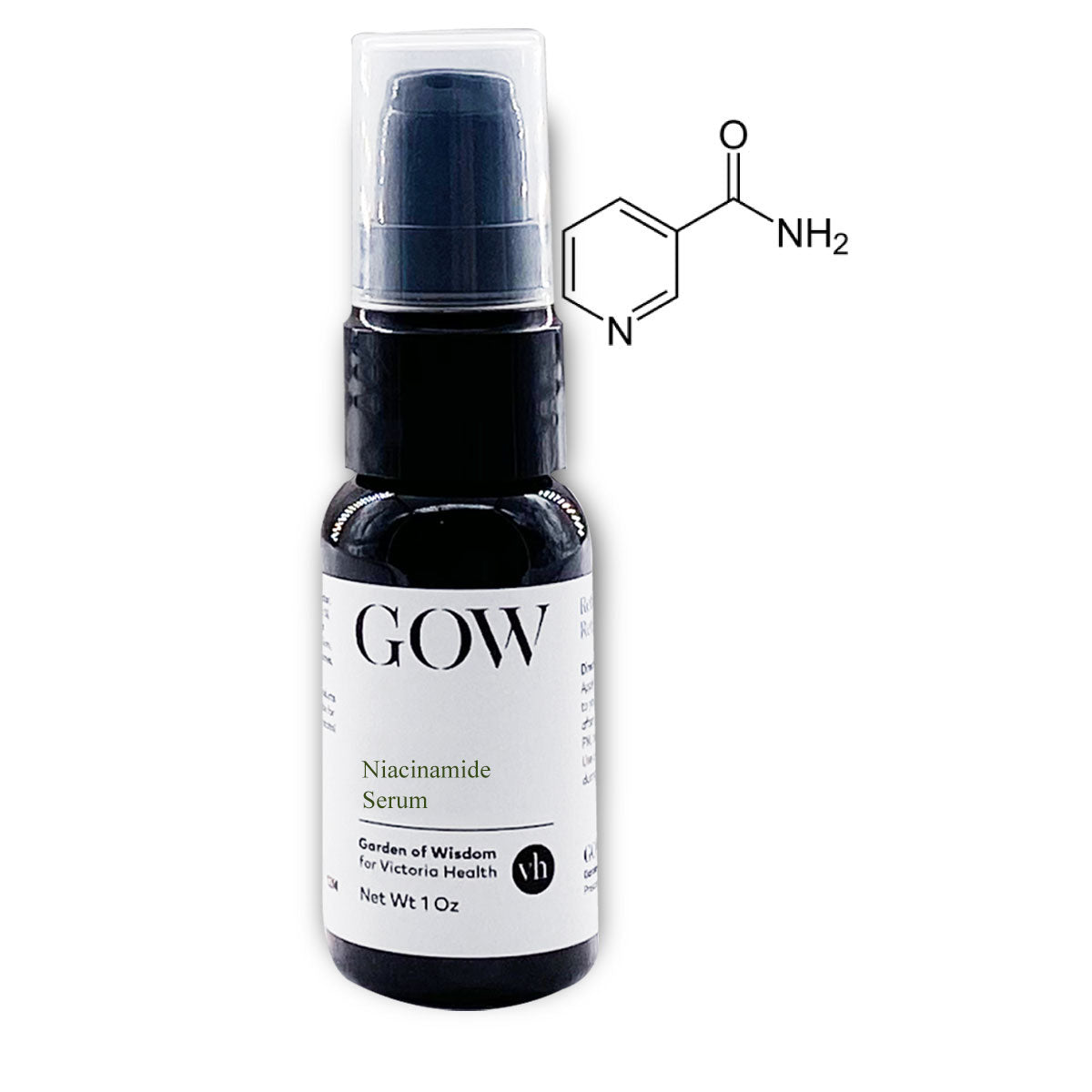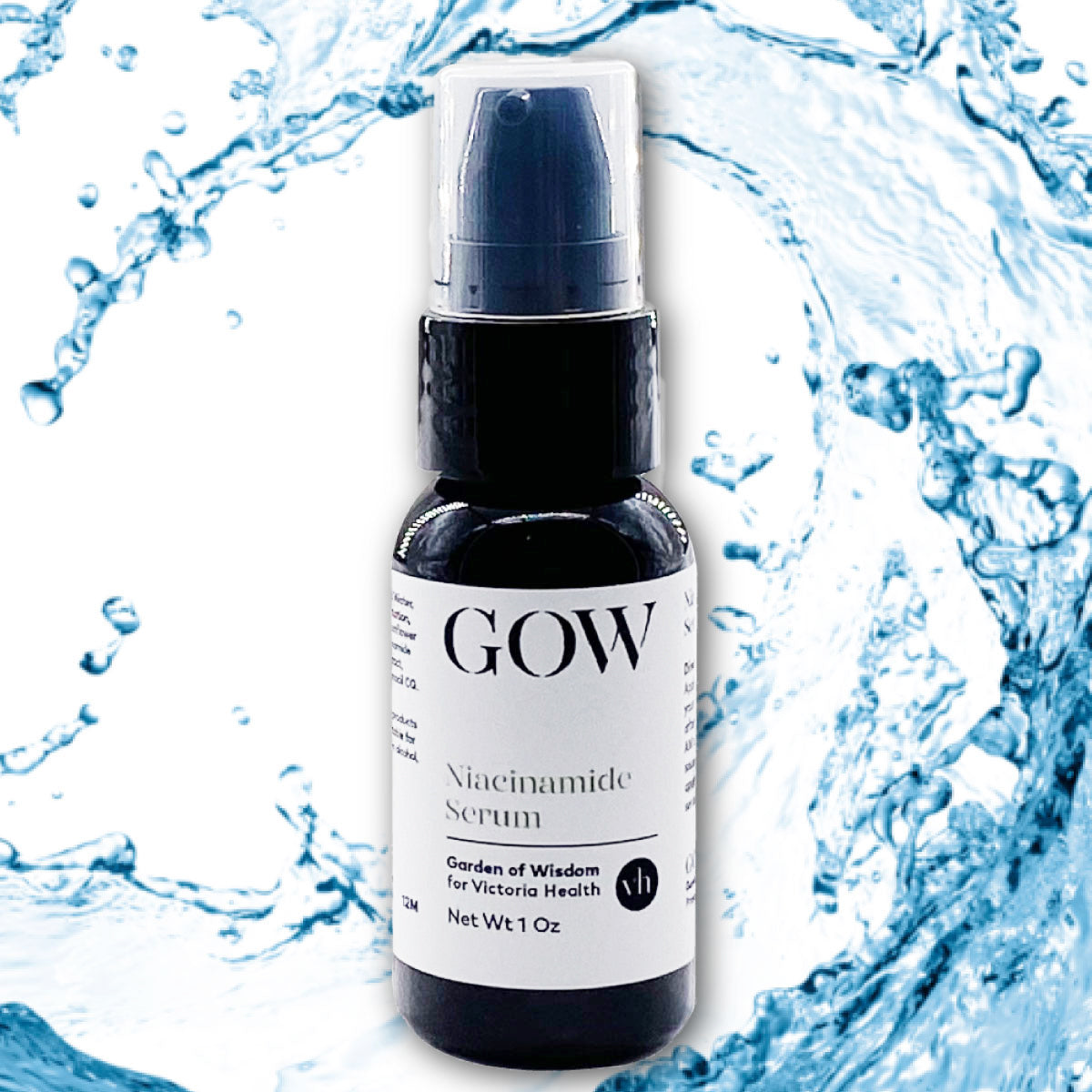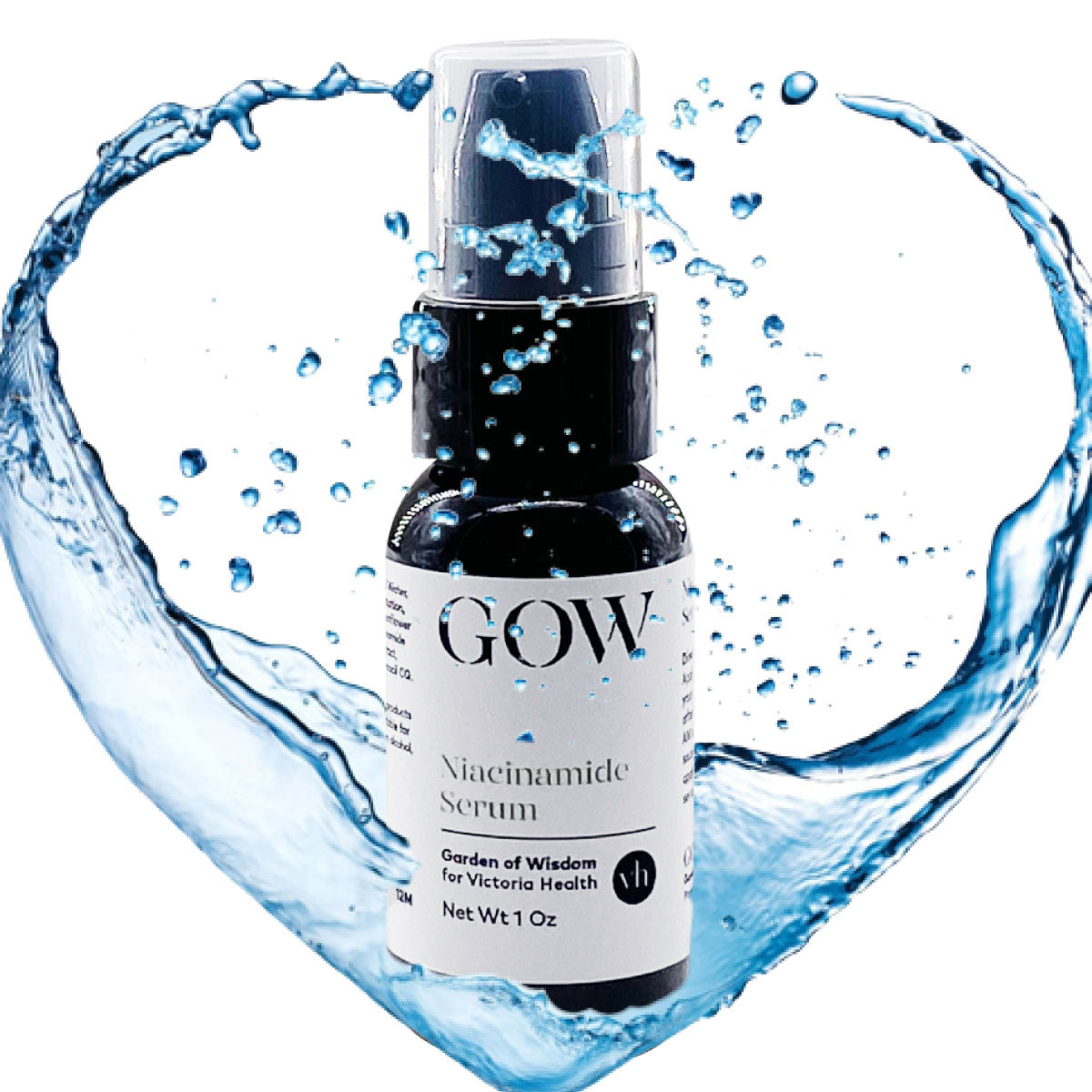 "Protect Your Skin And It Will Protect You Back"
Know Our Purposes
Science Driven

Research papers empower our cosmetic science knowledge. To find you the best products, we value facts over myths. We don't trust how beautiful an advertisement looks. We go directly to read the ingredient list.

Powerful lngredients

We partner with honest and transparent brands. Every product we carry for you contains effective ingredients in optimal concentrations the skin needs, nothing it doesn't.

Fragrance Free

With over 300 products here, not even 1 contains fragrance. We approve a product because it contains good ingredients. and bypass a product because it contains irritating agents.