Indian Healing Clay
Regular price

Sale price

RM65.00
World's Most Powerful Facial. An excellent quality deep pore-cleansing mask that has taken the beauty world by storm, and made an amazing difference in thousands of peoples' skin and hair.

100% natural calcium bentonite clay
Visibly clears pore congestion
Eliminates existing & future breakouts
Minimizes the look of enlarged pores
Clarifies blackheads & whiteheads
Controls unpleasant oily shine
Blossoms healthy skin with softness, smoothness and perfect clarity
What makes this product unique?
Mined from a pristine source within Death Valley, Eastern California, Aztec Secret Indian Healing Clay captures the most exclusive and highly-treasured therapeutic clay on the planet.

Being one of the hottest places in the world (a sizzling 134 degrees F sometimes), Death Valley 6-month sun-dried calcium bentonite clay qualifies for its unique standard as it contains more magnesium ions than sodium ions. This naturally bestows the clay of its magnetic properties in ionizing and purifying impurities in the skin.

Aztec Secret Indian Healing Clay features minerals-rich, volcanic-origin smectite extracted and finely milled between 50 mesh and 200 mesh, without chemical processing or heat treatment, guaranteeing its state-of-the-art quality and excellence for the skin.

Worthee Cosmetics is the NPRA registered importer and reseller for Aztec Secret. All AztecSecret products are imported from the USA, guaranteed 100% authentic (or your money back).

What does it do? 
Inspired by ancient knowledge and time-tested wisdom, Aztec Secret Indian Healing Clay stars the finest, greatest quality calcium bentonite clay with a 100% purity. The earth-sourced, perfectly natural formulation effectively unclogs and minimizes pores, reduces oiliness, diminishes blackheads, whiteheads and breakouts. Each masking or purifying experience thoroughly removes impurities in the skin, leaving skin porcelain clear, unblemished and healthily glowing.

Who is this product for?
Perfect for all skin types.


100% Natural Calcium Bentonite
Clay from Death Valley, Eastern California


Step 1: Mix Aztec Secret Indian Healing Clay with apple cider vinegar and/or water, until the natural clay transforms into a smooth paste. We recommend mixing with wooden, ceramic, glass or polymer utensils. Metal tools might neutralize the ions of the mixture, decreasing its effectiveness.
Step 2: Apply an even layer on the skin (face and/or body). You might want to put on a thicker layer on problematic areas.
Step 3: For normal skin, leave it on for 15 to 20 minutes; for extra sensitives skin, leave it on for 5 to 10 minutes.
Step 4: Rinse thoroughly with warm water.

Avoid contact with eyes. Those with pore concerns or combination to oily skin can use this mask several times a week, while those with normal to dry skin can use it less frequently.
Share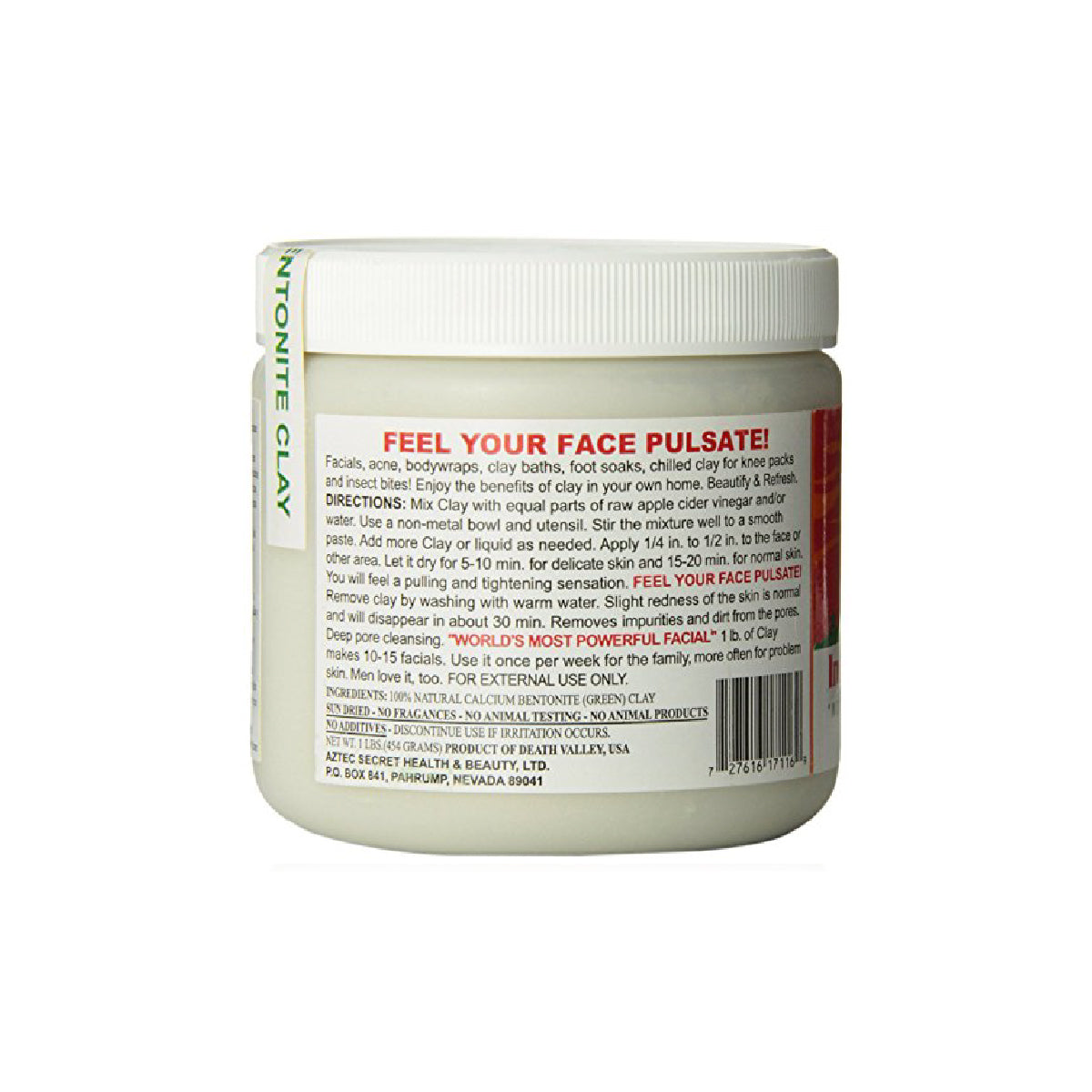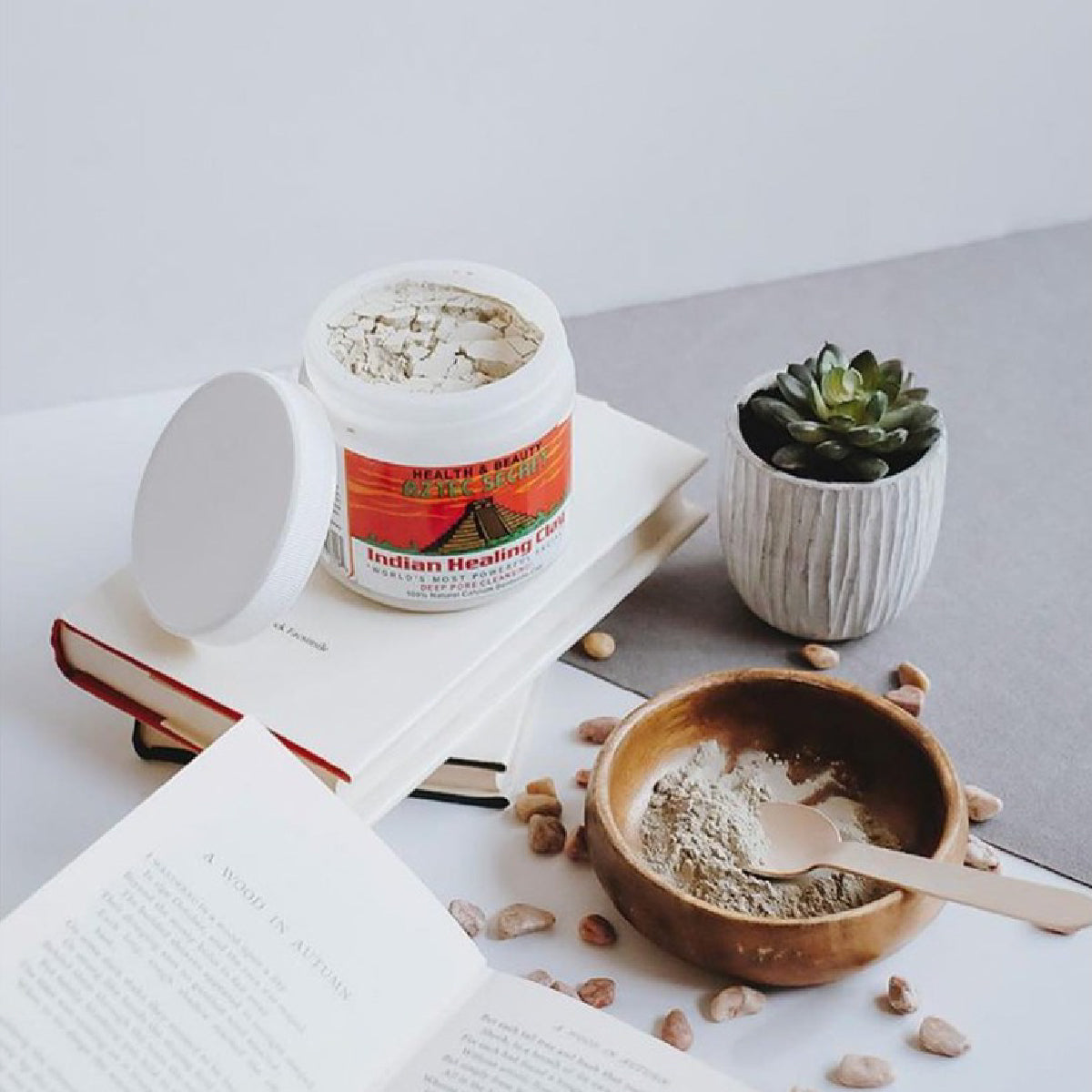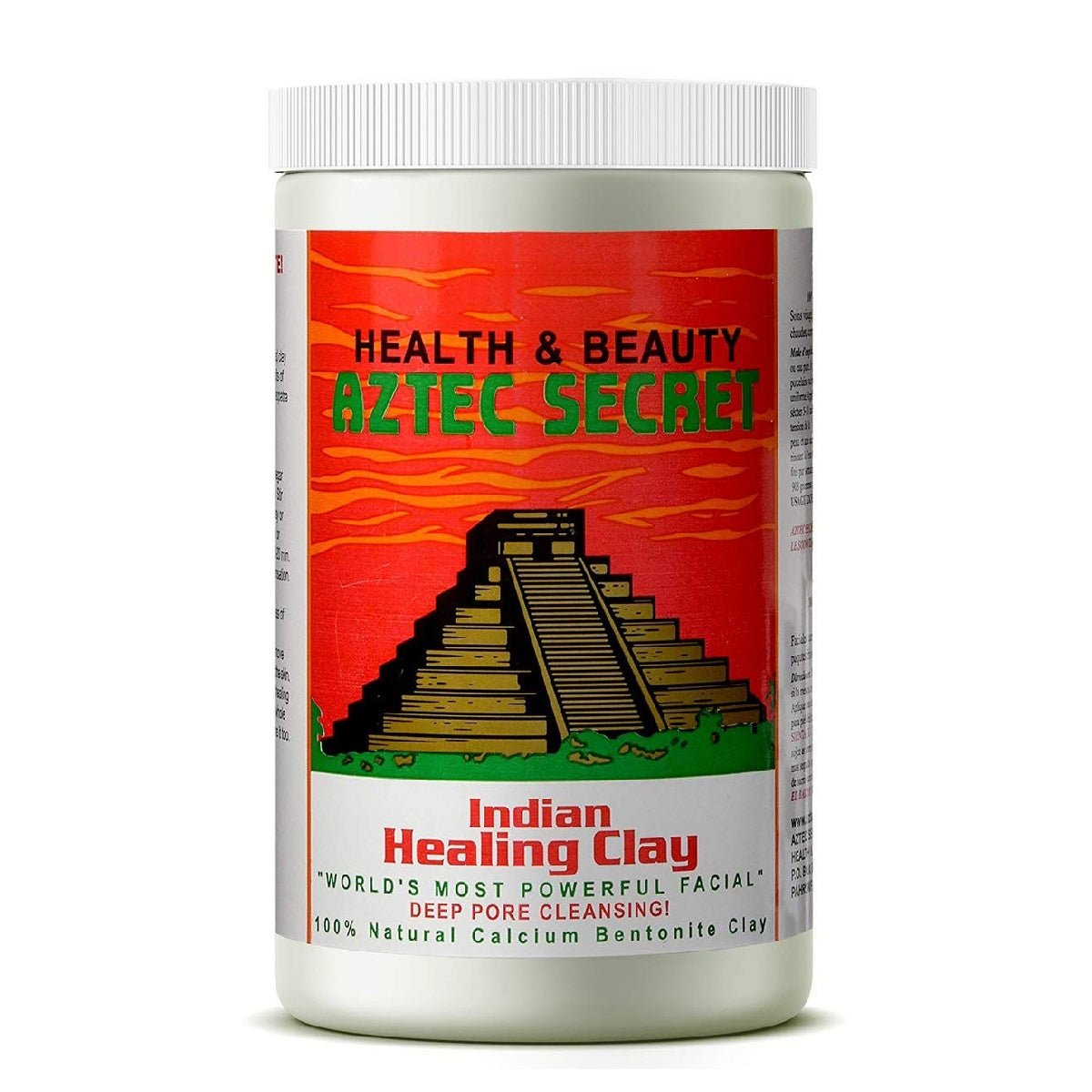 "Protect Your Skin And It Will Protect You Back"
Know Our Purposes
Science Driven

Research papers empower our cosmetic science knowledge. To find you the best products, we value facts over myths. We don't trust how beautiful an advertisement looks. We go directly to read the ingredient list.

Powerful lngredients

We partner with honest and transparent brands. Every product we carry for you contains effective ingredients in optimal concentrations the skin needs, nothing it doesn't.

Fragrance Free

With over 300 products here, not even 1 contains fragrance. We approve a product because it contains good ingredients. and bypass a product because it contains irritating agents.