Dry Skin Repair Cream with 10% Urea
Regular price

Sale price

RM60.00
A barrier-protecting, water-infusing natural moisturizing element that dramatically improves dry, rough and irritated skin.

Fast-absorbing, weightless cream texture
Recovers skin barrier function
Reduces fungal acne
Removes build-up of dead skin cells
Keeps skin calm, plump & moist
What makes this product unique?
Urea acts as a part of the skin's natural moisturizing factor (NMF). This important element decreases with age and skin disorders. Numerous studies pointed out the importance of Urea in relieving xerosis (abnormally dry skin), psoriasis (excessive multiply of skin cells causing scaly, raised patches) and eczema (inflamed, rash-like appearance). In vitro research have also revealed the direct inhibition of Urea on malassezia, the yeast that causes fungal acne.

As a cosmeceutical ingredient with more than 30 years of clinical usages, Urea has a unique existence in dermatology for its hydrating and keratolytic (softening & shedding of the outer layer of dead skin cells) properties. At lower concentrations (<10%), Urea-containing products function as skin moisturizers. At higher doses (>10%), Urea-based formulations perform a hydrating, and mild exfoliating action.

Altruist Dry Skin Repair Cream contains a sweet spot 10% of Urea with ultra-soothing Bisabolol to strengthen and moisturize the skin barrier, maintaining a smooth-to-touch, soft and polished complexion over time.

Altruist's commitments:-

Fragrance-free
Alcohol-free
No animal testing
Vegan-friendly
Package made w/ recyclable materials
Worthee Cosmetics is the sole distributor for Altruist products in Malaysia. All products are guaranteed 100% authentic.
What does it do?
Supercharged with 10% Urea in a soothing blend of weightless, pearlescent formulation, Altruist Dry Skin Repair Cream instantly restores the all-important hydration of the skin, yet locking in moisture thereafter to prevent transcutaneous moisture loss. Use consistently, skin barrier is fortified. Rough texture is softened. Unpleasant redness is soothed. Fungal acne is eliminated.
Who is this product for?
A weightless, professionally-formulated moisturizer for those struggling with dryness, rough or scaly patches, or fungal acne.
Aqua, Urea, Glycerin, Glyceryl Stearate, Cetearyl Alcohol, Dicaprylyl Ether, Ethylhexyl Stearate, Dimethicone, Sodium Stearoyl Glutamate, Potassium Lactate, Titanium Dioxide, Lactic Acid, Cetyl Dimethicone, Piroctone Olamine, Bisabolol, Diethylhexyl Sodium Sulfosuccinate, Silver Chloride, Propylene Glycol
As a facial moisturizer: use AM and PM. For daytime, use after serum, before a broad-spectrum sunscreen rated SPF 30 and above. At night, use as the last step in your skincare routine. Take an appropriate amount and apply gently on the face, neck and eye area.

As a hand cream to prevent irritant contact dermatitis: apply as often as needed.

Share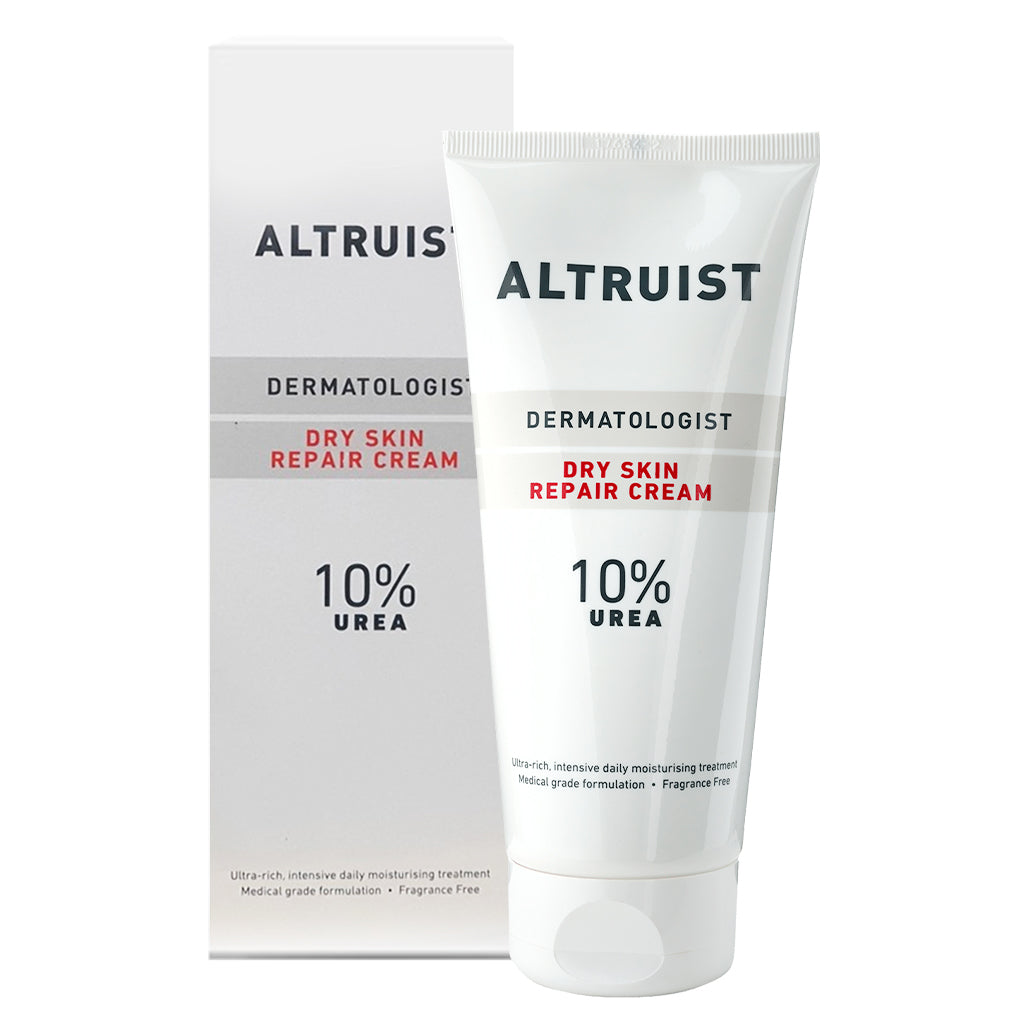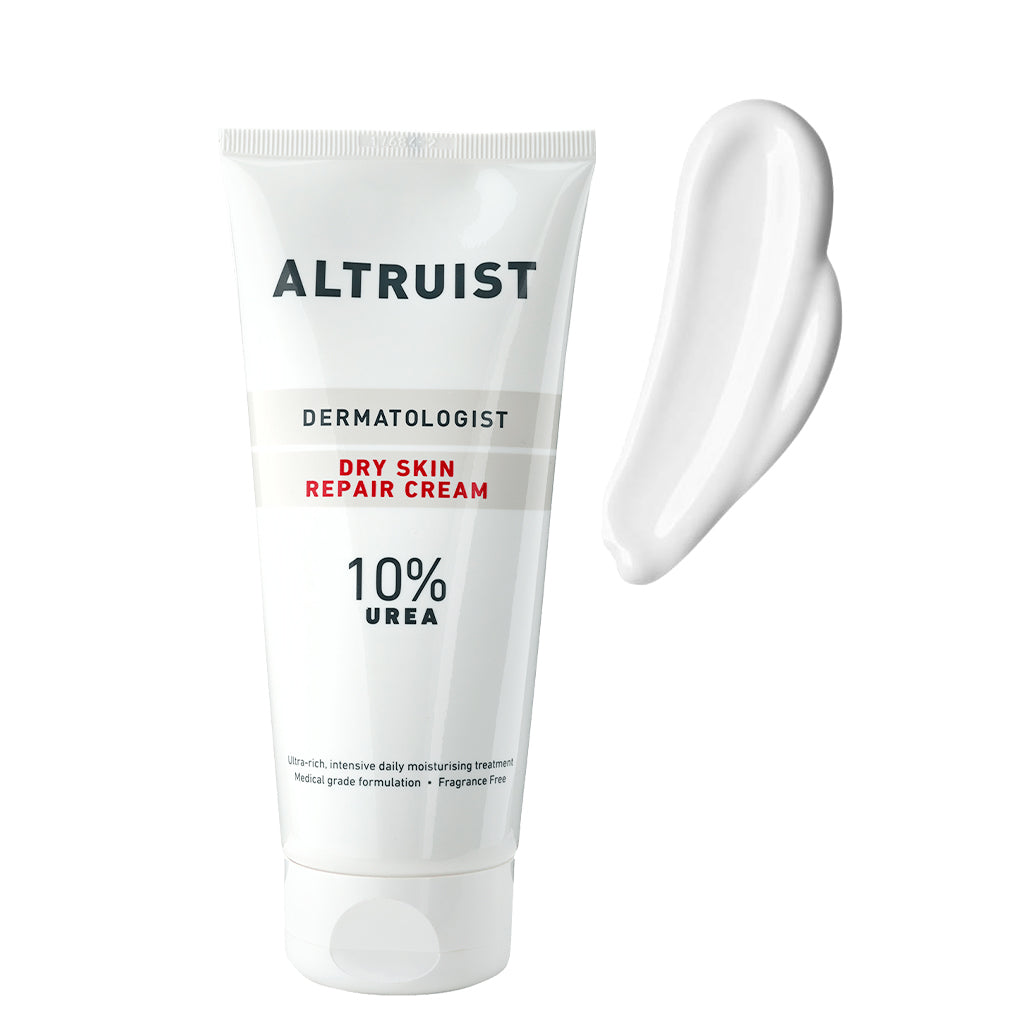 "Protect Your Skin And It Will Protect You Back"
Know Our Purposes
Science Driven

Research papers empower our cosmetic science knowledge. To find you the best products, we value facts over myths. We don't trust how beautiful an advertisement looks. We go directly to read the ingredient list.

Powerful lngredients

We partner with honest and transparent brands. Every product we carry for you contains effective ingredients in optimal concentrations the skin needs, nothing it doesn't.

Fragrance Free

With over 300 products here, not even 1 contains fragrance. We approve a product because it contains good ingredients. and bypass a product because it contains irritating agents.