20% Vitamin C + E + Ferulic Acid Serum
Regular price

RM135.00

Sale price

RM110.70
A synergistic aura-glowing powerhouse that visibly brightens skin complexion and corrects discolorations.
Water-light, fluid serum that absorbs into the skin within seconds
Clarifies skin tone
Lightens post-acne marks & brown spots
Protects skin from atmospheric aging
Minimizes fine lines and wrinkles
Reveals more radiant, spotless, firmer and younger-looking skin

 
What makes this product unique?
Timeless Vitamin C + E + Ferulic Acid Serum contains the breakthrough combination of 20% active form of vitamin C (L-ascorbic acid), vitamin E (alpha tocopherol) and ferulic acid to renew skin's luminosity and reverse multiple signs of skin aging. Hyaluronic acid and panthenol (vitamin B5) optimally replenish hydration and strengthen skin's barrier.
Professional formulary and packaging steps are deliberately implemented to prolong the effectiveness of the Timeless 20% Vitamin C + E + Ferulic Acid Serum and ensure only potent ingredients are delivered to your skin. Once absorbed, the vitamin C and brilliant antioxidants perform to undo effects of environmental damage rapidly.  
All Timeless Skin Care products are fragrance-free, clinically proven to be extra gentle, and never tested on animals. This exceptional skin-brightener is also vegan-friendly and GMO-free.
What does it do?
Formulated with best of the best skin-brightening agents and antioxidants, this highly-concentrated serum boosts skin's radiance to reveal its natural translucent glow, while providing advanced protection against future discolorations from environmental damage. The appearance of spots, post-acne marks, fine lines, wrinkles and other imperfections are visibly diminished.
Who is this product for?
Light as water, this potent serum is formulated for all skin types with concerns for uneven skin tone and signs of aging, or anyone who wants to experience the benefits of active vitamin C. Also appropriate for breakout-prone skin.
Water, Ethoxydiglycol (penetration enhancer), L-Ascorbic Acid (vitamin C/skin brightening), Propylene Glycol (hydration), Alpha Tocopherol (vitamin E/antioxidant), Polysorbate 80 (stabilizer), Panthenol (vitamin B5/hydration), Ferulic Acid (antioxidant), Sodium Hyaluronate (hydration), Benzylalcohol, Dehydroacetic Acid (antimicrobial agents).
Apply twice daily after cleansing, toning and exfoliating. Smooth a few drops onto face, neck, and chest. During the day, follow with a broad-spectrum sunscreen rated SPF 30 or greater.
It is not necessary to shake the well-dissolved actives. Shaking might cause leakage of content from the bottleneck.
For maximum potency, we advise using Timeless 20% Vitamin C + E + Ferulic Acid Serum within three months after opening. Keep out of direct light.
Share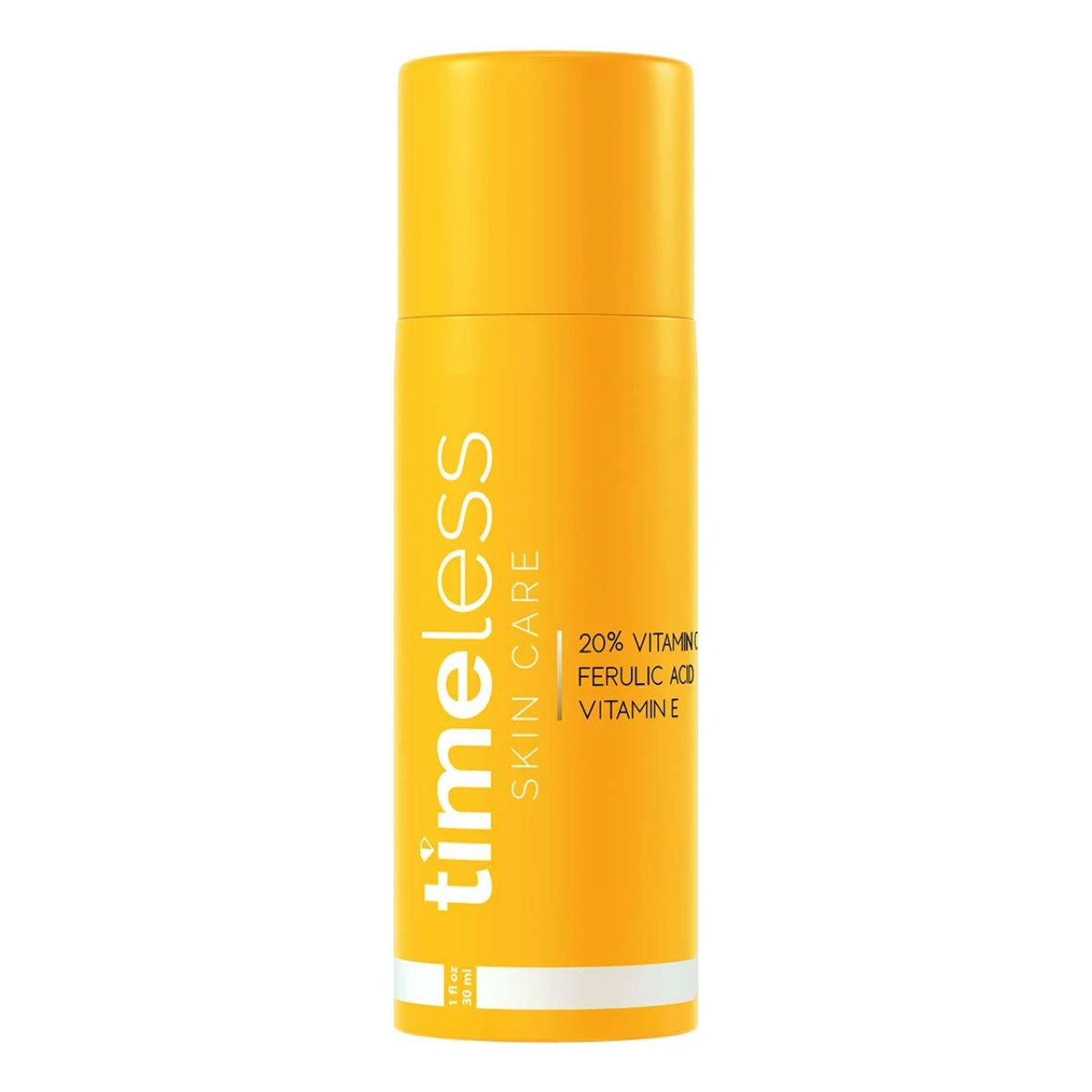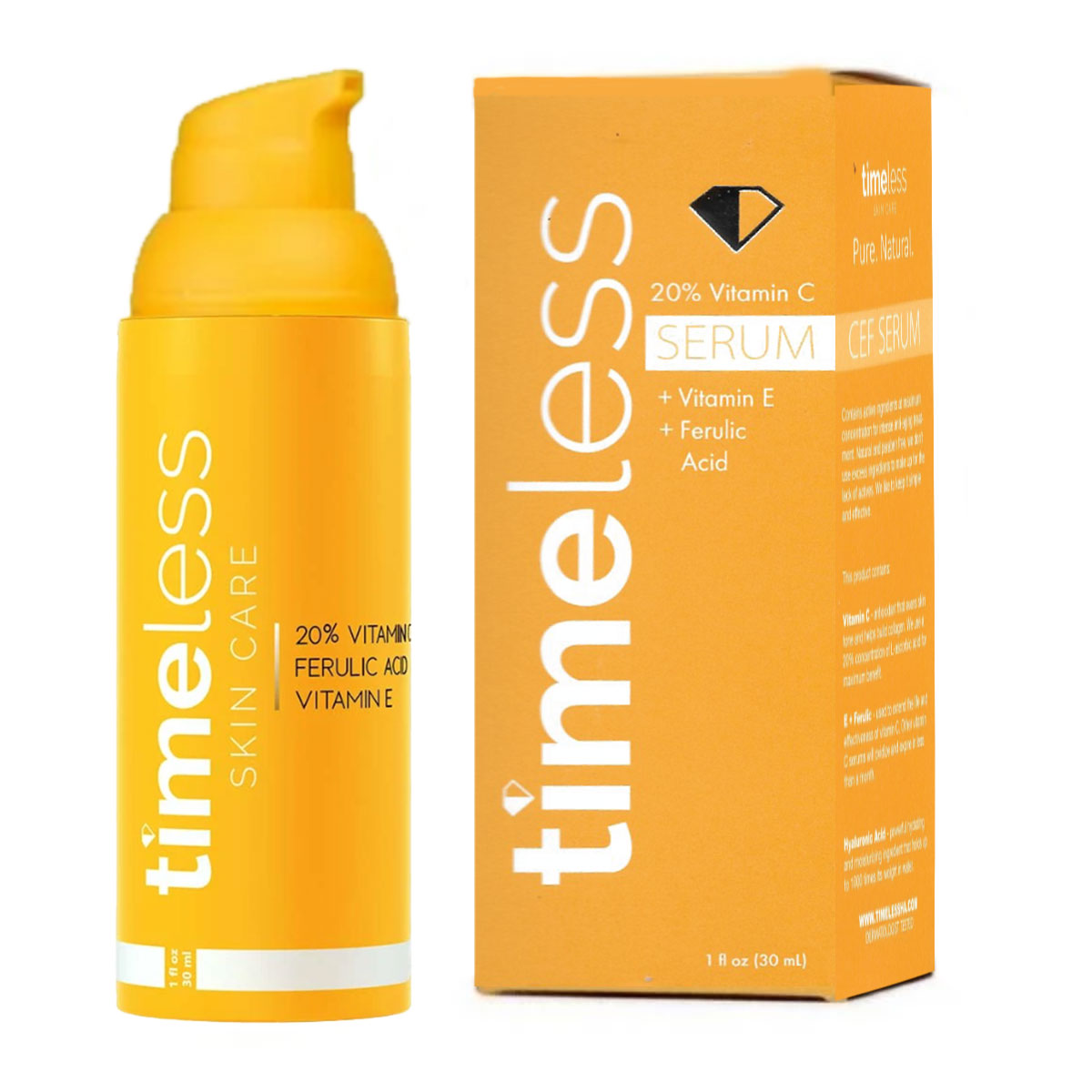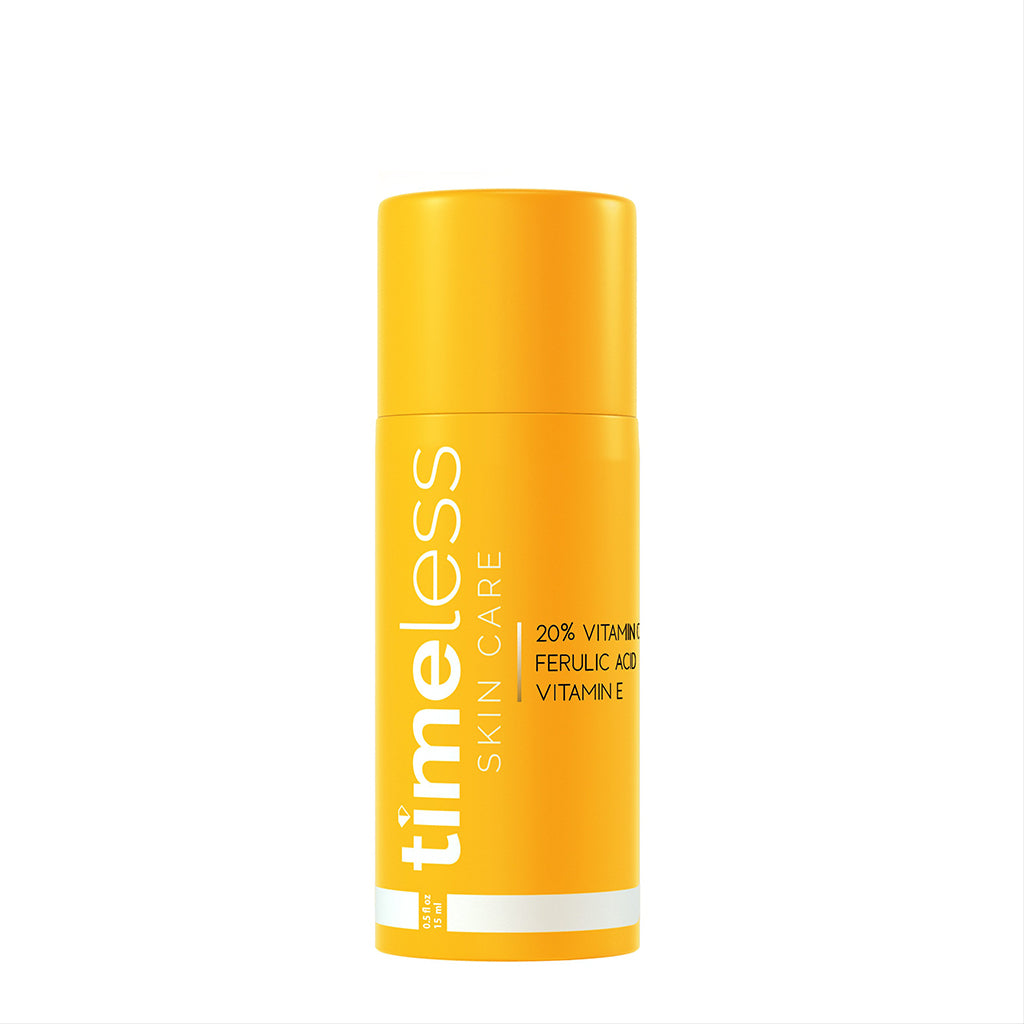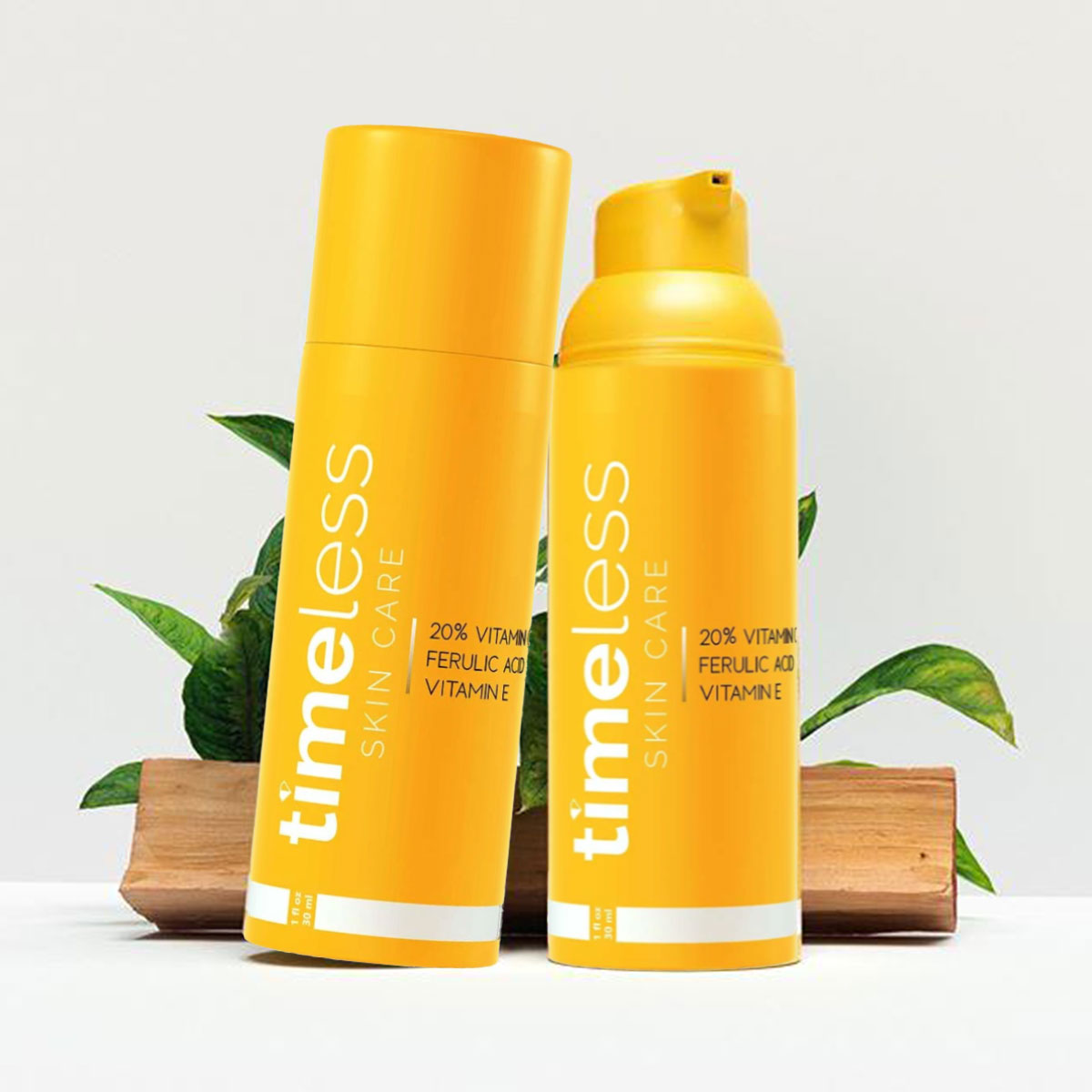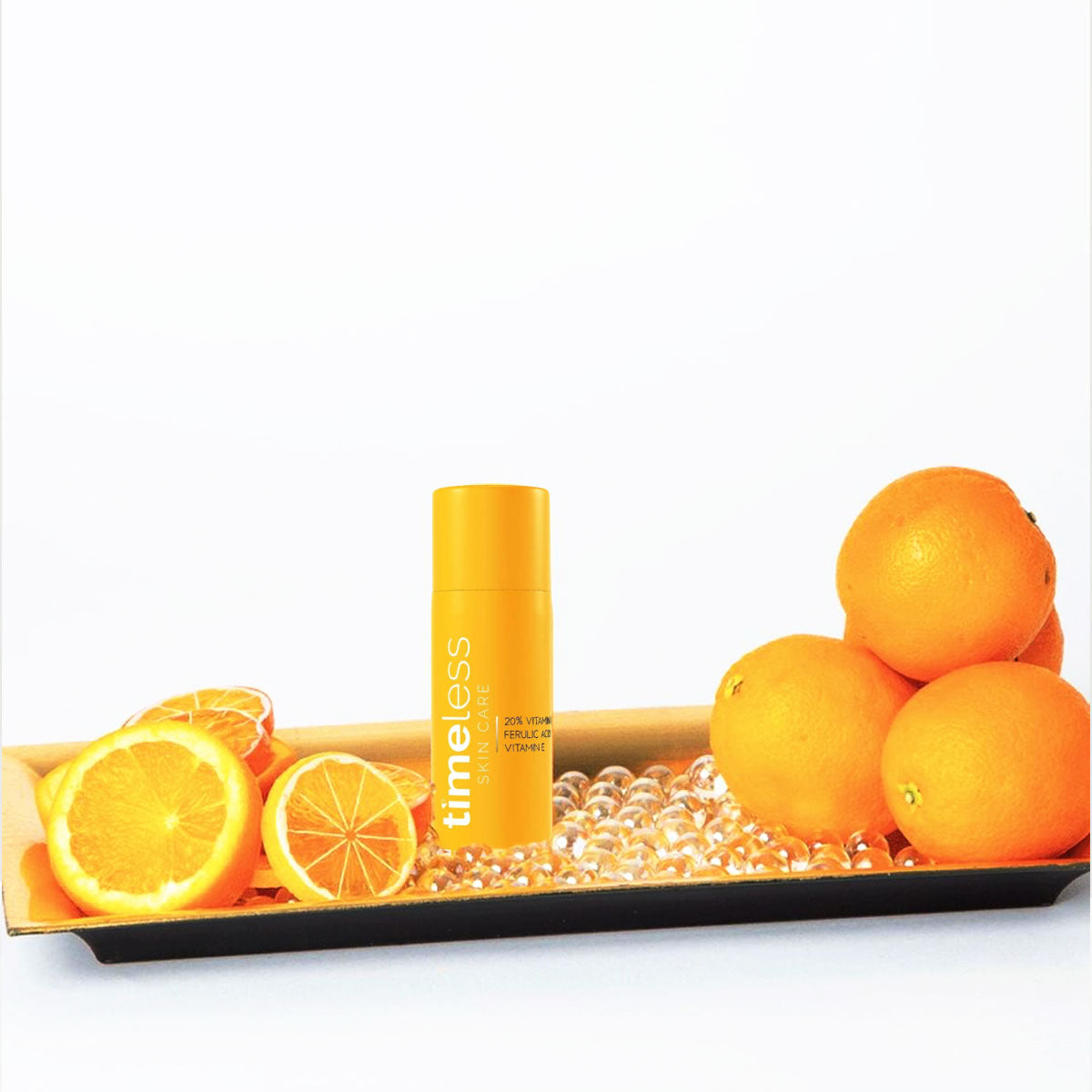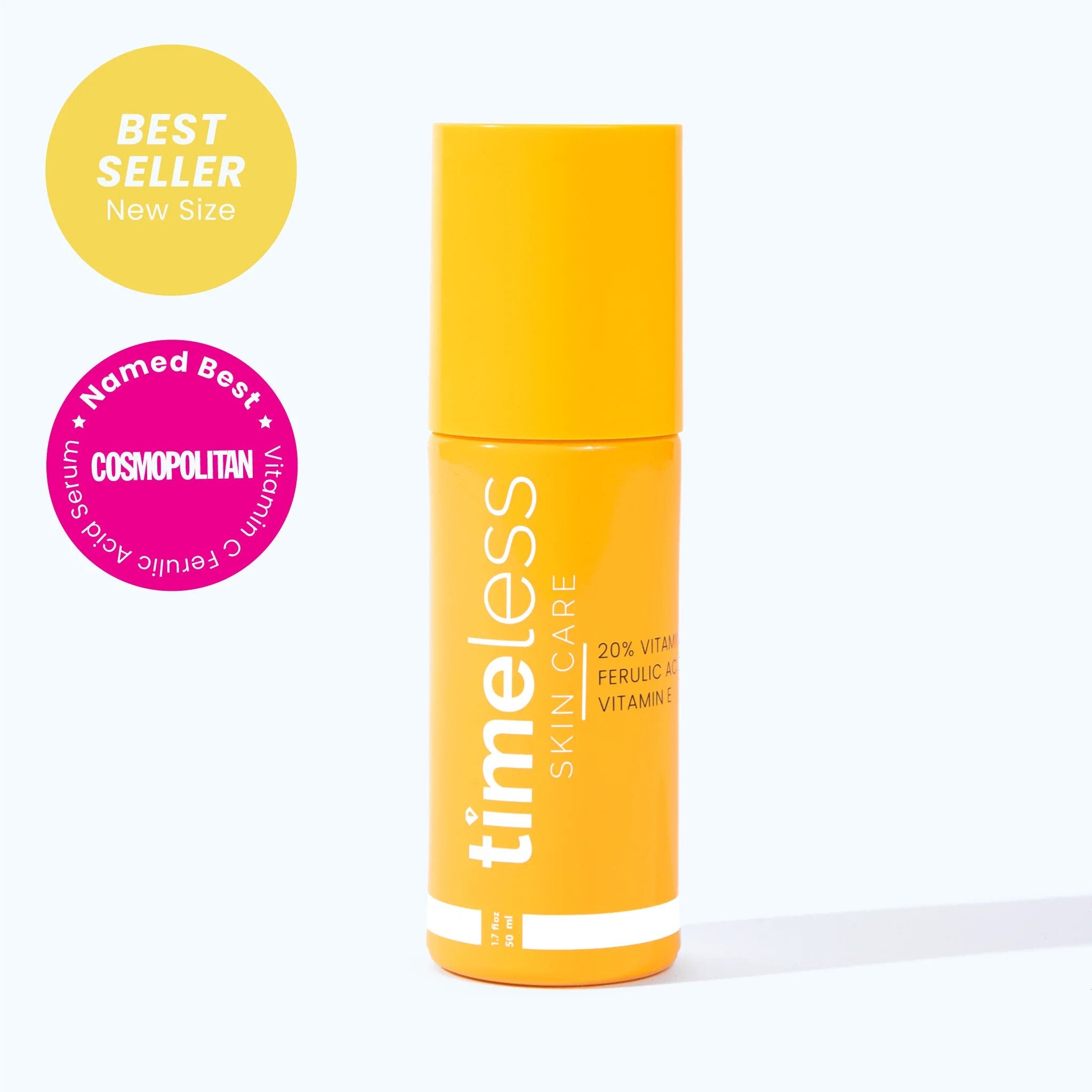 "Protect Your Skin And It Will Protect You Back"
Know Our Purposes
Science Driven

Research papers empower our cosmetic science knowledge. To find you the best products, we value facts over myths. We don't trust how beautiful an advertisement looks. We go directly to read the ingredient list.

Powerful lngredients

We partner with honest and transparent brands. Every product we carry for you contains effective ingredients in optimal concentrations the skin needs, nothing it doesn't.

Fragrance Free

With over 300 products here, not even 1 contains fragrance. We approve a product because it contains good ingredients. and bypass a product because it contains irritating agents.