10% Vitamin C + E Ferulic Acid Serum
Regular price

Sale price

RM85.00
An unparalleled, superbly gentle luminosity-boosting recipe that delivers non-sensitizing vitamin C for all skin types, including extra sensitive skin.
Thin, juice-like serum that absorbs into skin within seconds

This is sensitive yet glowy skin, bottled

Brightens pigmentation, unevenness problems

Prevents future discoloration & spot formation

Neutralizes free radicals, aging damage

Creates luminous, protected and even-looking complexion
What makes this product unique?
In an era where concentrated products are oversold, Timeless reverses to the opposite for the best brightening product extra sensitive skin will thank for. Boasting an incredible yet moderate-strength active vitamin C formula, Timeless 10% Vitamin C + E + Ferulic Acid Serum resets and brightens uneven skin tone visibly, day after day. Formulated with extra sensitive skin in mind, this serum suits Vitamin C beginners ideally for a daily boost of radiance and youthful-looking complexion. 
Packaged for maximum Vitamin C freshness and potency, the brightening elixir is stored in an airless, stable pump. Concentrated antioxidants (Alpha Tocopherol & Ferulic Acid) prep skin to be thoroughly shielded from damage caused by environmental pollution, while imparting brightness and hydration.
All Timeless Skin Care products are fragrance-free, clinically proven to be extra gentle, and never tested on animals. This exceptional skin-brightener is also vegan-friendly and GMO-free.
What does it do?
In a league of its own when it comes to brightening potency for all skin types, Timeless 10% Vitamin C + E + Ferulic Acid Serum's excellent formulation notches itself a daily must-have for glowing, younger-looking skin, including those struggling with sensitivity. Consistent use parries irregular darkening of the skin, post-acne marks, pesky spots and multiple signs of aging.
Who is this product for?
Light as water, this gentle serum delivers healthy, gentle dose of brightening and anti-aging Vitamin C to all skin types, including extra sensitive skin.
Water, Ethoxydiglycol (penetration enhancer), L-Ascorbic Acid (vitamin C/skin brightening), Propylene Glycol (hydration), Alpha Tocopherol (vitamin E/antioxidant), Polysorbate 80 (stabilizer), Panthenol (vitamin B5/hydration), Ferulic Acid (antioxidant), Sodium Hyaluronate (hydration), Benzylalcohol, Dehydroacetic Acid (antimicrobial agents).
Apply twice daily after cleansing, toning and exfoliating. Smooth a few drops onto face, neck, and chest. During the day, follow with a broad-spectrum sunscreen rated SPF 30 or greater.
Share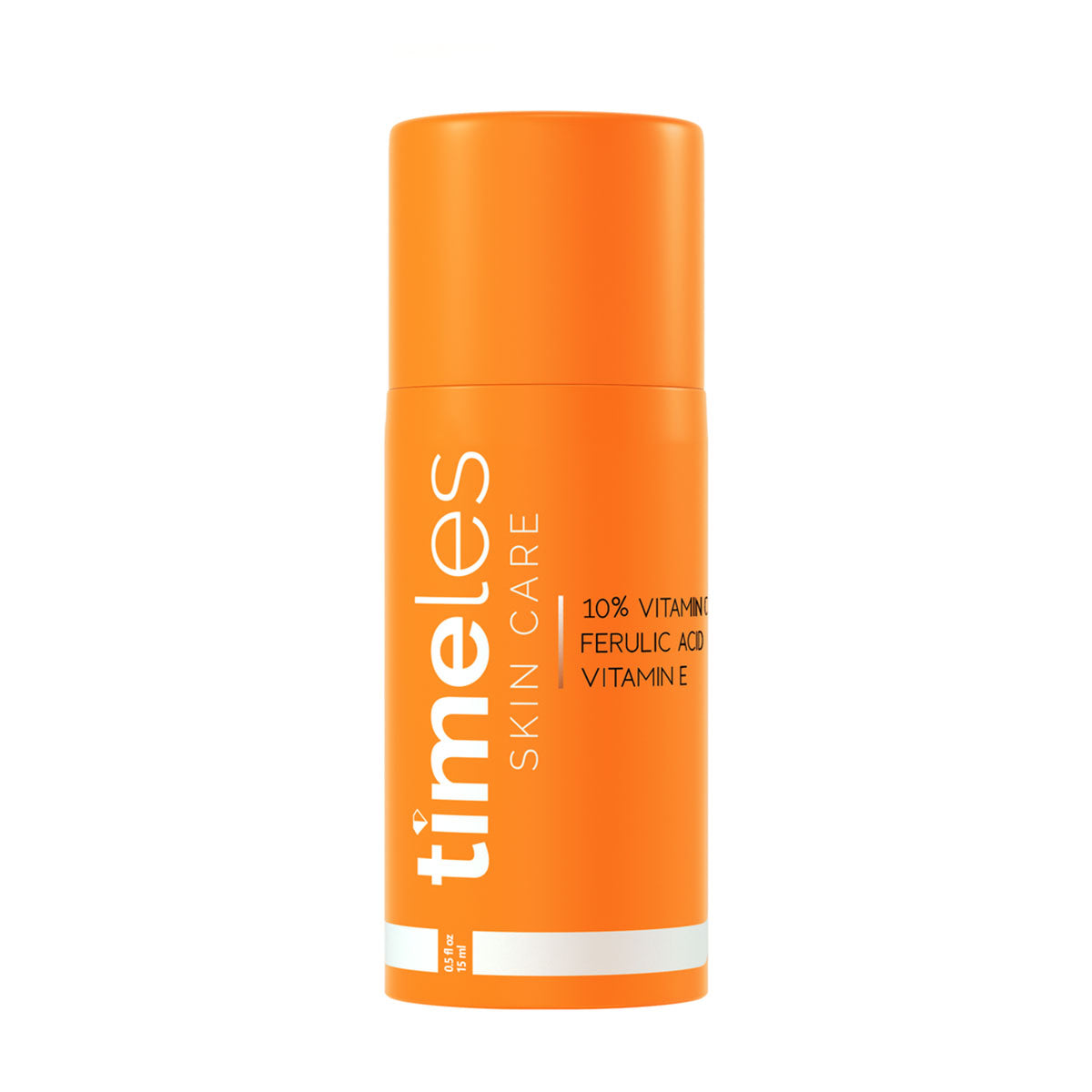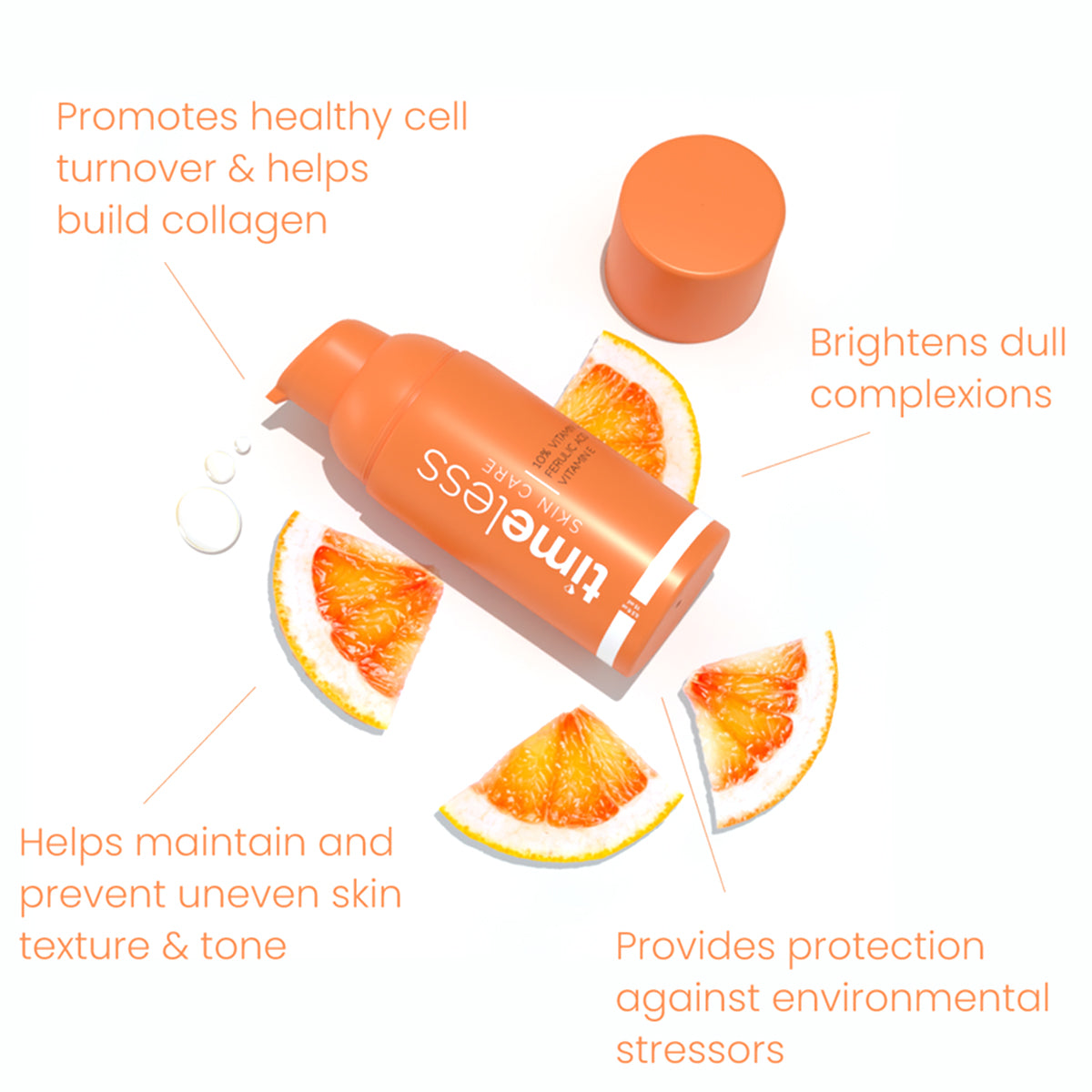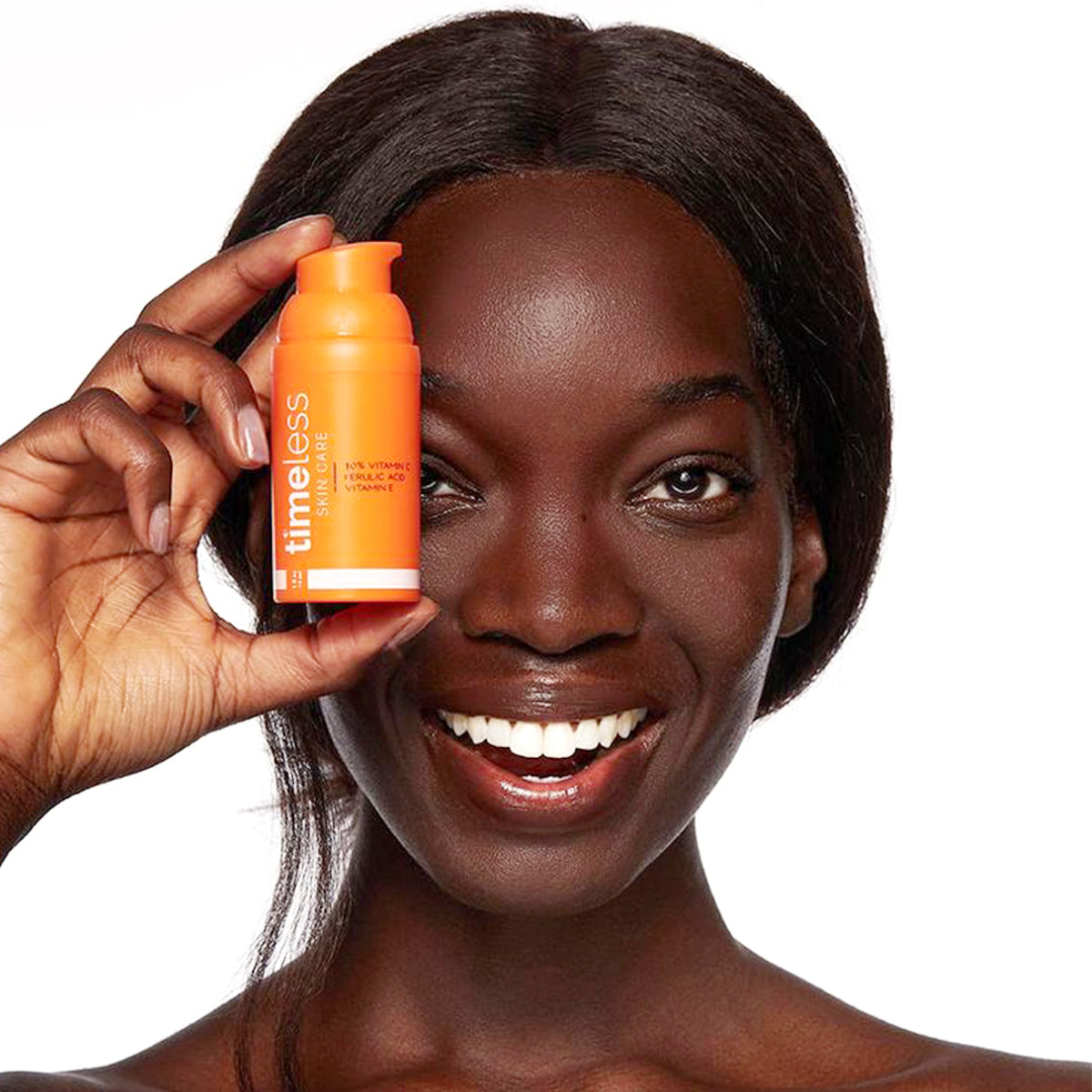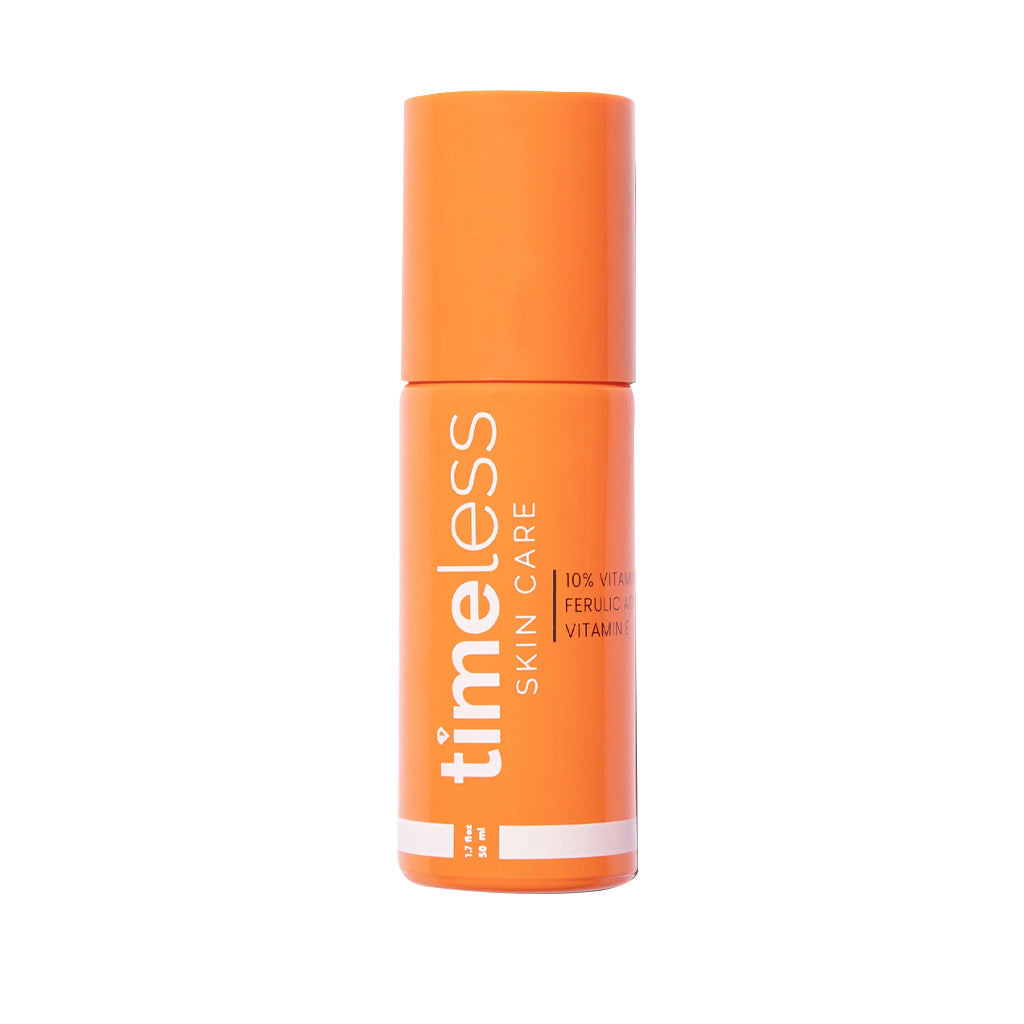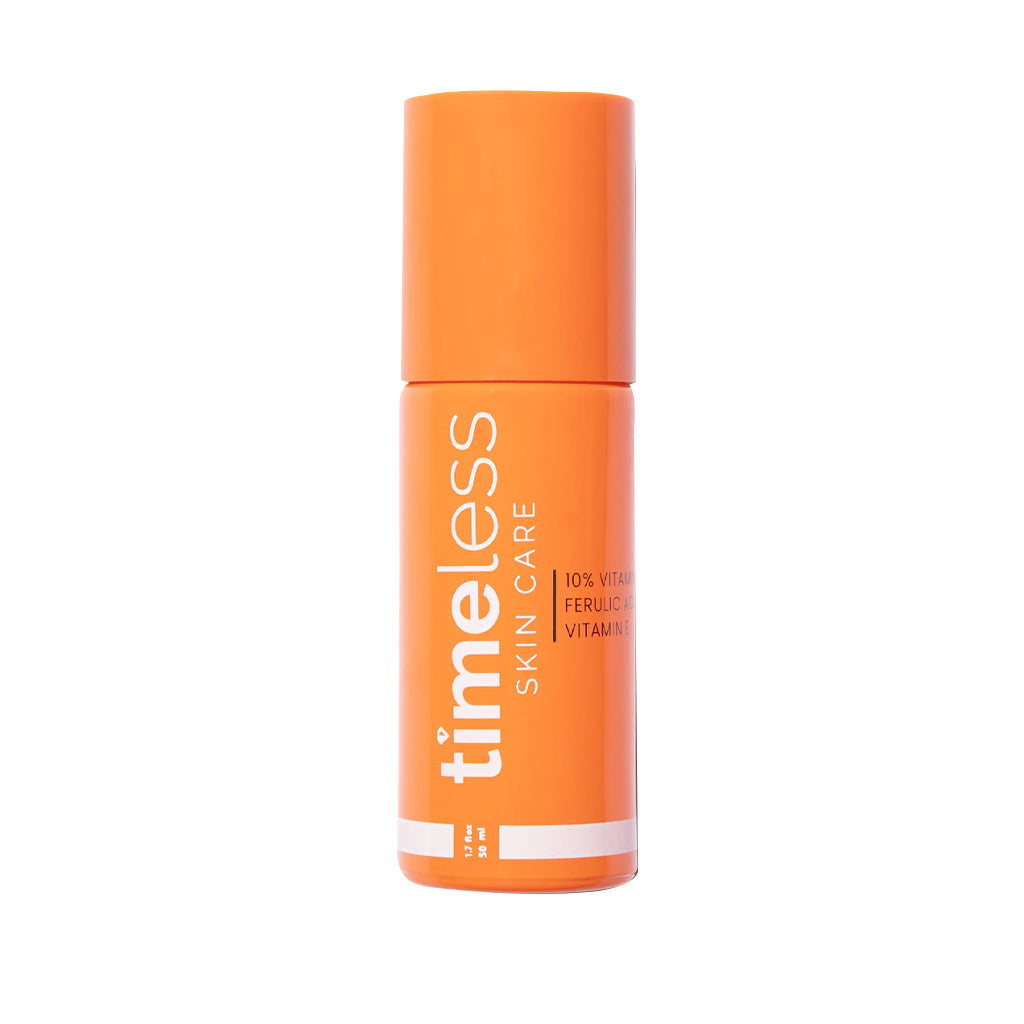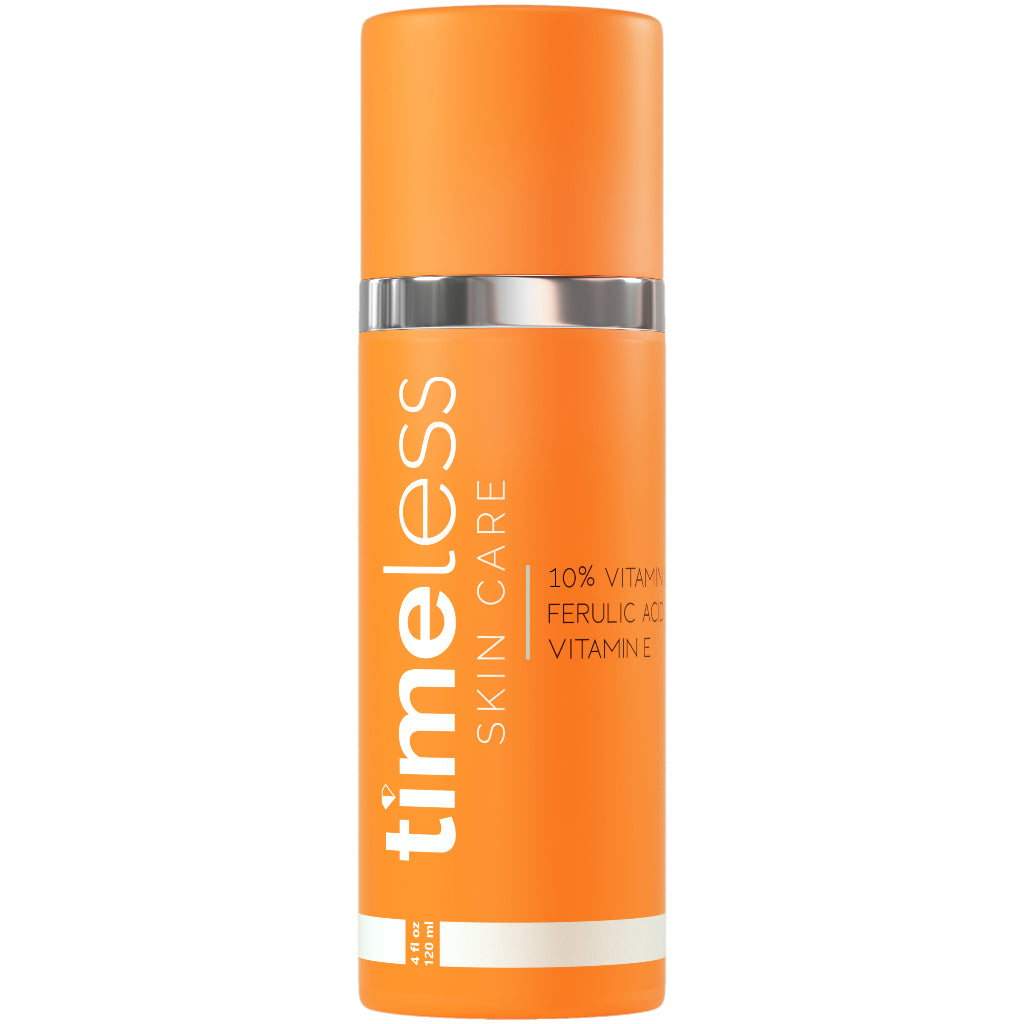 "Protect Your Skin And It Will Protect You Back"
Know Our Purposes
Science Driven

Research papers empower our cosmetic science knowledge. To find you the best products, we value facts over myths. We don't trust how beautiful an advertisement looks. We go directly to read the ingredient list.

Powerful lngredients

We partner with honest and transparent brands. Every product we carry for you contains effective ingredients in optimal concentrations the skin needs, nothing it doesn't.

Fragrance Free

With over 300 products here, not even 1 contains fragrance. We approve a product because it contains good ingredients. and bypass a product because it contains irritating agents.