Travel Buddy: Moisturizing Minis
Regular price

RM290.00

Sale price

RM246.50
Hurry, only 2 items left in stock!
A chemist-approved collection of four outstanding minis that maximize hydration, radiance and youthfulness for a more perfect complexion.
Water gel, lotion, balm … you have them all
Humectants + NMF supply long-lasting hydration
Ceramide complex restores damaged barrier
Soothing agent calms redness & sensitivity
Creates resilient, hydrated & healthier-looking complexion
What makes this combo unique?
Chemist Confessions Travel Buddy includes:
1) Aquafix Hydrating Water Gel 10 ml
A softly hydrating water bomb jam-packed with water-loving hydrators and soothing powerhouse that eliminate thirsty, dehydrated skin.
2) Mr. Reliable Moisturizer 10 ml
A balanced blend of humectants, emollients and occlusive agents that cushion skin with long-lasting hydration and smoothness.
3) Balm Voyage 5 ml
An intensive blend of moisture-locking emollients & occlusive agents that nourish persistently dry, fatigue-looking or impoverished skin.
4) The Better Oil 5 ml
A lightweight yet deluxe medley of 6 essential plant oils, squalane, vitamin and fatty acids that supercharge hydration for a brighter complexion.
This set includes four of the most hydrating potions from Chemist Confessions. Together, all four reservoirs supply skin with moisture it needs to stay hydrated all day long.
All Chemist Confession products carried by Worthee Cosmetics are 100% authentic (or your money back) and fragrance free.
What does it do?
Best for thirsty, angry skin, Chemist Confessions Aquafix gives an extra boost of water-soluble, shine-free hydration optimally. Beyond waterlight hydration, this contains well-studied anti-inflammatory agents to help repair inflamed, irritated and traumatised skin, drastically relieving redness. Consistent use leaves skin feeling refreshed, plumped and perfectly hydrated, all day long.
Non-greasy yet superbly hydrating, Chemist Confessions Mr. Reliable deeply hydrates and strengthens skin by reinforcing the all-important defensive skin barrier and encouraging skin natural ability in retaining moisture. Persistent use drastically improves signs of sensitivity, dryness and concerns of aging, restoring a plumped up and healthy skin tone.
Highly nourishing, Chemist Confessions Balm Voyage intensively hydrates and strengthens skin by offering no escape to all layers of skin moisturization. Delivering an ocean to a desert, upon application, Balm Voyage fluid emollients quickly fill in cracks of skin cells to rebuild damaged areas, recovering dry patches and comforting prolonged dryness.
Think of it as an overnight cocoon to your complexion, bursting with skin-craving goodies, the nutrient-dense Chemist Confessions The Better Oil supplements skin for a healthy, glowing complexion by neutralizing environmental aggressors, re-energizing cell turnover and recuperating dullness. A few drops daily unleash skin from persistently dry, flaky patches, fine lines and sun damage.
Who is this product for?
Ideal for all skin types in need of a basic kit that gives skin prolonged hydration and healthy-looking complexion.
After cleansing and toning, apply 2-3 drops of Aquafix Hydrating Water Gel.
Dispense 1-2 pumps of Mr Reliable Lightweight Moisturizer on the palm, blend with 1 pump of The Better Oil and massage gently over the entire face and neck.
Lastly, take a pea-sized amount of Balm Voyage and massage on dry areas only. Use twice a day.
Share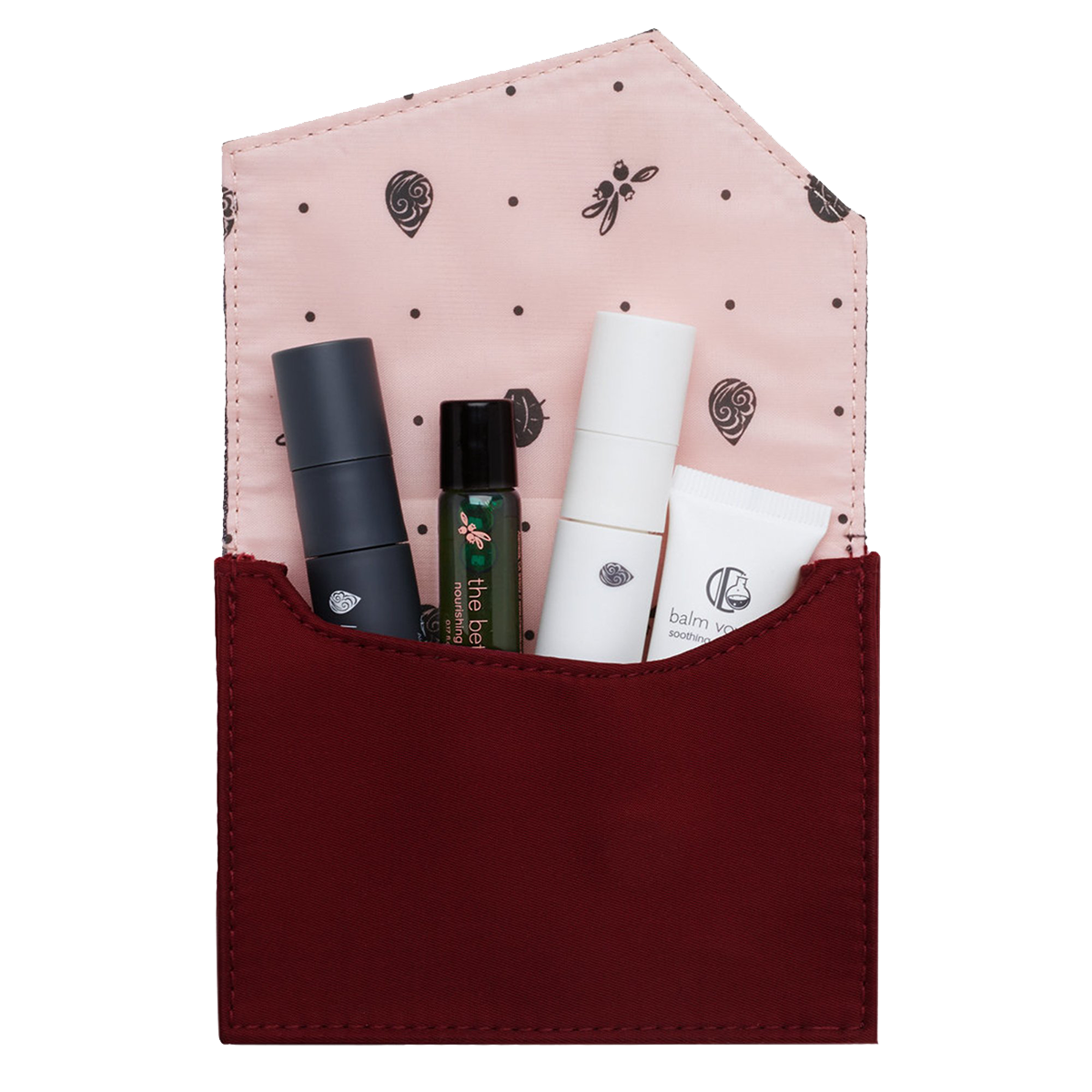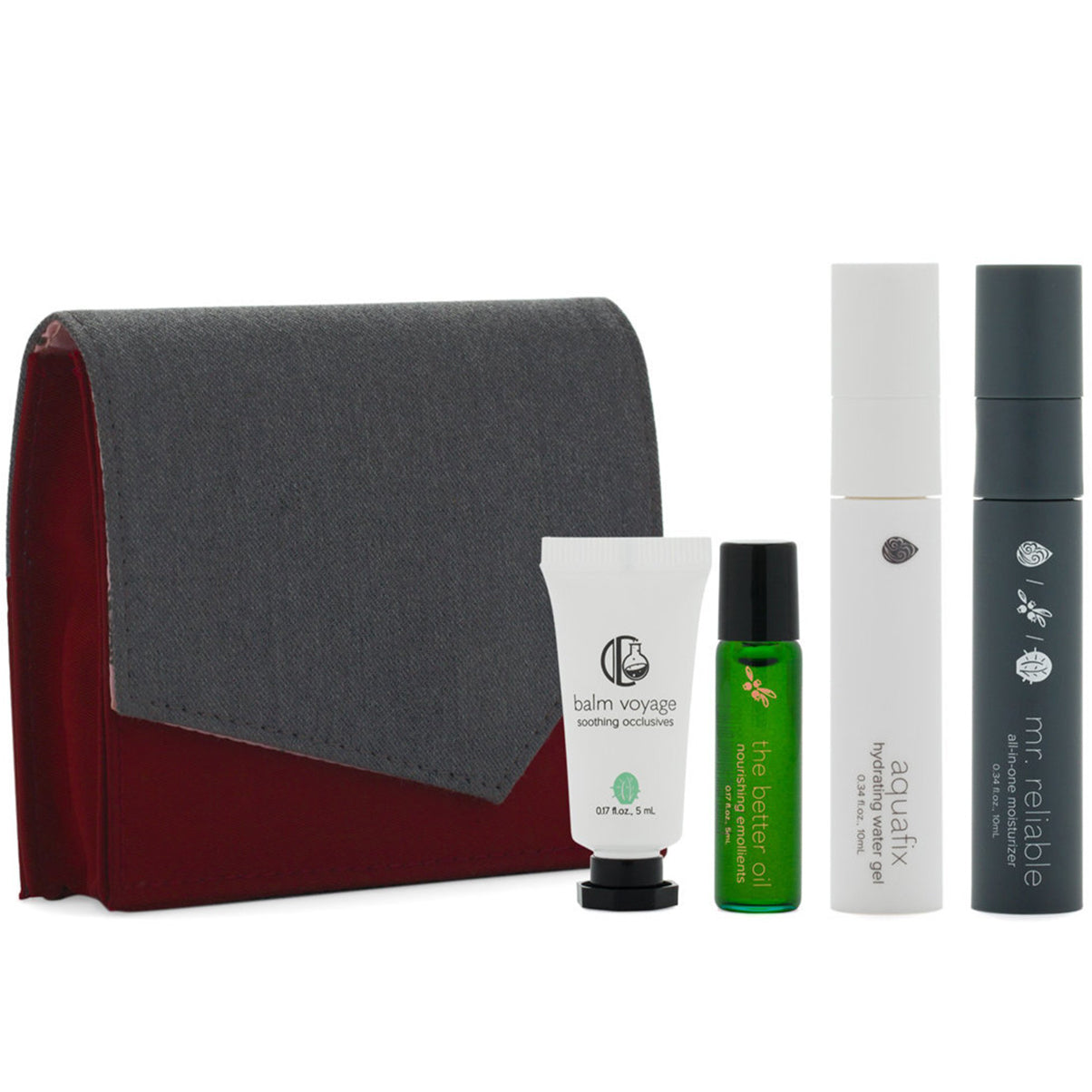 "Protect Your Skin And It Will Protect You Back"
Know Our Purposes
Science Driven

Research papers empower our cosmetic science knowledge. To find you the best products, we value facts over myths. We don't trust how beautiful an advertisement looks. We go directly to read the ingredient list.

Powerful lngredients

We partner with honest and transparent brands. Every product we carry for you contains effective ingredients in optimal concentrations the skin needs, nothing it doesn't.

Fragrance Free

With over 300 products here, not even 1 contains fragrance. We approve a product because it contains good ingredients. and bypass a product because it contains irritating agents.